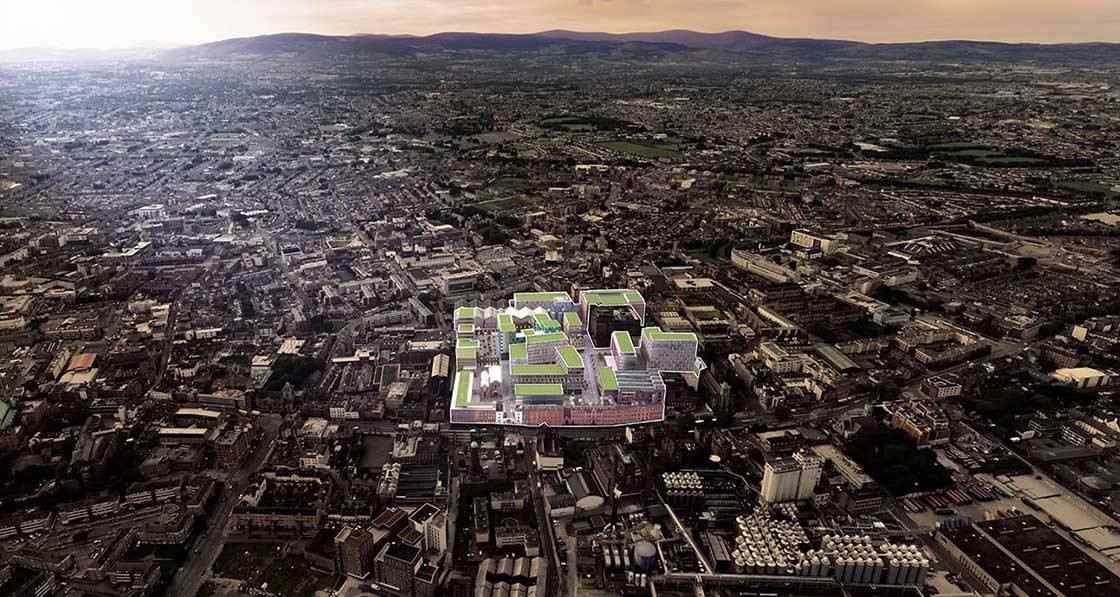 News Desk
Ballymore to deliver mooted zero carbon Guinness Quarter
Diageo has chosen developer Ballymore as its partner to deliver the transformation of 12.6 acres of its iconic St James's Gate site into the first "zero carbon" district in Dublin.
This article was originally published in issue 35 of Passive House Plus magazine. Want immediate access to all back issues and exclusive extra content? Click here to subscribe for as little as €10, or click here to receive the next issue free of charge
A joint statement from Diageo and Ballymore said the companies will work together on a shared vision for the Guinness Quarter that will preserve the "heritage assets" and create an inspiring urban neighbourhood, which will open up the historic St James's Gate site to the people of Dublin and beyond. The project's zero carbon plans will involve re-using some of the existing buildings and examining all available renewable energy sources and how "zero energy ratings" can be met.
The statement said the Guinness Quarter will "spread the heart and soul of Guinness across Dublin and beyond" – with a seamless union of residential living, community, entrepreneurship, creativity, sustainability, commerce, culture and generous new public space".
It added: "This regeneration will reshape and extend the heart of the south inner city, and act as a catalyst for the further regeneration of the wider Liberties area, and Dublin as a whole."
Ballymore was selected following a "rigorous and thorough" search by Diageo since the autumn of 2017. The selection process evaluated potential partners on the basis of their ability to deliver against Diageo's vision to "open up a portion of the historic brewery site, using new and existing buildings to create a dynamic mixed-use urban quarter that will include residential, office, cultural and commercial spaces, fully integrated into the wider Liberties area".
Diageo Ireland managing director Oliver Loomes said: "St James's Gate is a unique and extraordinary place. We are committed to a long-term sustainable future for the site and are delighted to be moving closer to our vision of opening streets, creating spaces and generating opportunity in the Guinness Quarter. As we move into the next chapter of this 261-year-old brewery, we are very excited about the possibilities of creating a quarter that will form part of the fabric of the city for generations to come. Since our announcement in 2017, we have been committed to doing it right and know that Ballymore share our vision for the future of the site. We look forward to partnering with them on this exciting project. Our ambition is also to work with the Iveagh Trust, one of Dublin's largest social housing providers, as a partner in this project."