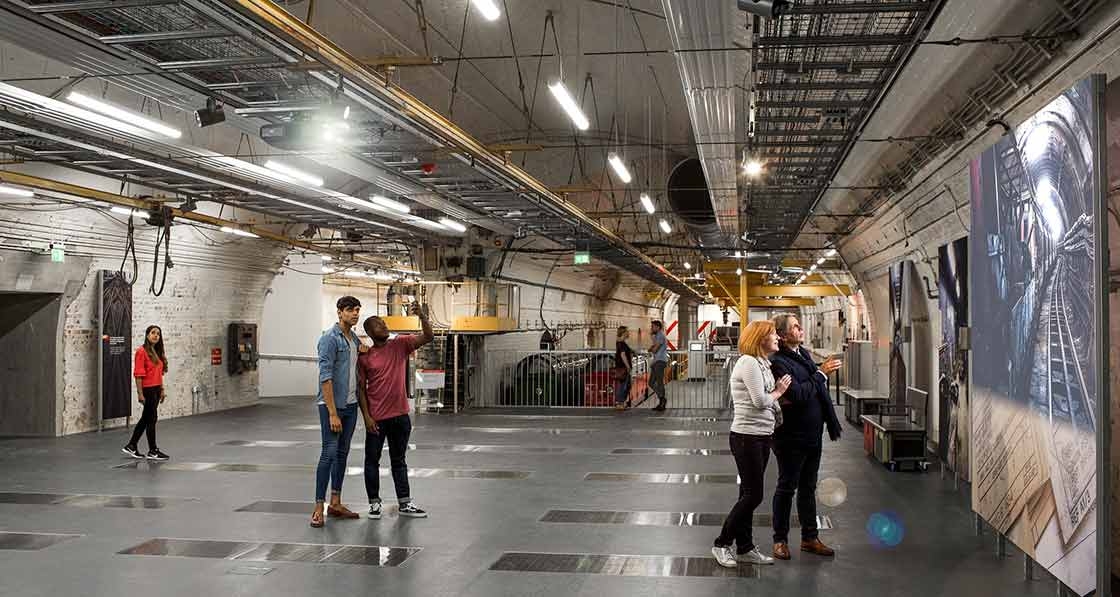 News Desk
Viessmann boilers keeping visitors warm at revamped Postal Museum
Viessmann boilers have been specified for the revamped Postal Museum, which has recently opened its doors to visitors after a major £26m redevelopment supported by the Heritage Lottery Fund.
This article was originally published in issue 24 of Passive House Plus magazine. Want immediate access to all back issues and exclusive extra content? Click here to subscribe for as little as €10, or click here to receive the next issue free of charge
The museum's home, Calthorpe House in Farringdon, London, is now equipped with six 49 kW Vitodens 200-W gas condensing boilers combined in a cascade for a total maximum output of 294 kW. These provide warmth to the museum's new 500 square-metre exhibition space, which is divided into six zones.
Viessmann's recently-launched cascade system allows anything from two to six wall-mounted or floor-standing boilers to be combined, has three adjustable settings to accept differing boiler heights, and can accommodate the 49, 60, 80 and 99 kW models from the Vitodens 200-W range. The system requires 30% less space than its predecessor, making it ideal for plant rooms with a small footprint or limited headroom, and is suitable for row, block, or corner installations. Installation time is halved, thanks to an easy-assembly frame and fully pre-assembled heating circuit connection set.
Calthorpe House was formerly a Royal Mail administrative office and factory with exhibition and archive areas. Work on the building has included replacement of the roof, construction of an extension, and demolition of walls and floors to create larger open spaces. The new exhibition spans five centuries of history about 'the world's first social network — the post' and covers everything from groundbreaking design and quirky technology to the intimacy of personal letters.
Part of the Postal Museum is the Mail Rail, where visitors will be able to take a 20-minute underground ride through tunnels and station platforms previously hidden from the public, on a line which linked six sorting offices with the mainline stations at Liverpool Street and Paddington.
See the Viessmann Ltd website for more.
Last modified on Monday, 02 July 2018 20:06