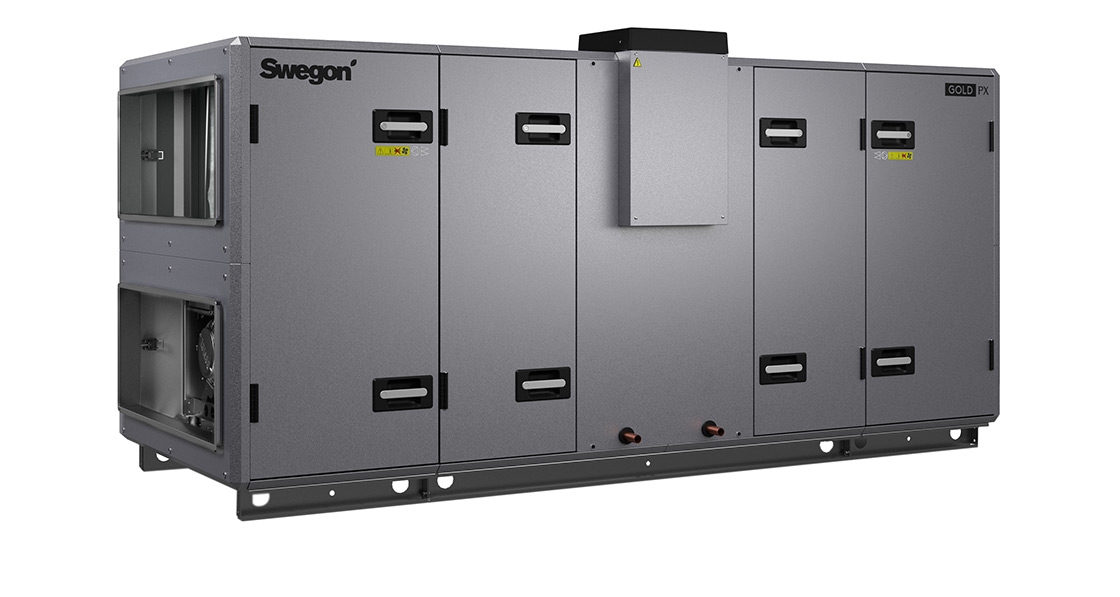 News Desk
Swegon launches new range of GOLD air handling units
Swegon has launched a brand new generation of its flagship GOLD air handling units, as the company looks ahead to likely demands for greater energy efficiency, flexibility and comfort in future.
This article was originally published in issue 19 of Passive House Plus magazine. Want immediate access to all back issues and exclusive extra content? Click here to subscribe for as little as €10, or click here to receive the next issue free of charge
"The most immediate change you notice is the new grey colour of the unit's finish. But naturally, the real innovations are more than 'skin-deep,'" says Dene Kent, sales director and head of ventilation with Swegon.
"Beyond the surface finish, the actual casing design has been modified to increase its airtightness and eliminate cold bridges – all in order to minimise energy losses. Inside the new casing there is a whole new product platform, which enables the unit's modules to be combined far more freely than in previous product generations."
"The product quality, level of performance and streamlining that have hallmarked GOLD over the last two decades has not been compromised. The new platform makes it easier to find the right unit for each individual project, without any customisation required. This means big savings in time and project design effort and results in effective and easily installed solutions."
The flexible platform spells brand new options too. For the GOLD RX units with rotary heat exchangers, there is now the add-on option of a built-in heat pump solution for generating cooling and heating, fully integrated into both the GOLD physical casing and its control system too.
For applications where there's a risk of odour transfer, there is the new GOLD PX, which is based on a unique combination of the efficient RECOflow counter-flow heat exchanger and the intelligent RECOfrost control system.
The first new-generation GOLD units are due to be dispatched from the factory in January 2017.
Find out more at Swegon.
Last modified on Thursday, 05 January 2017 13:14