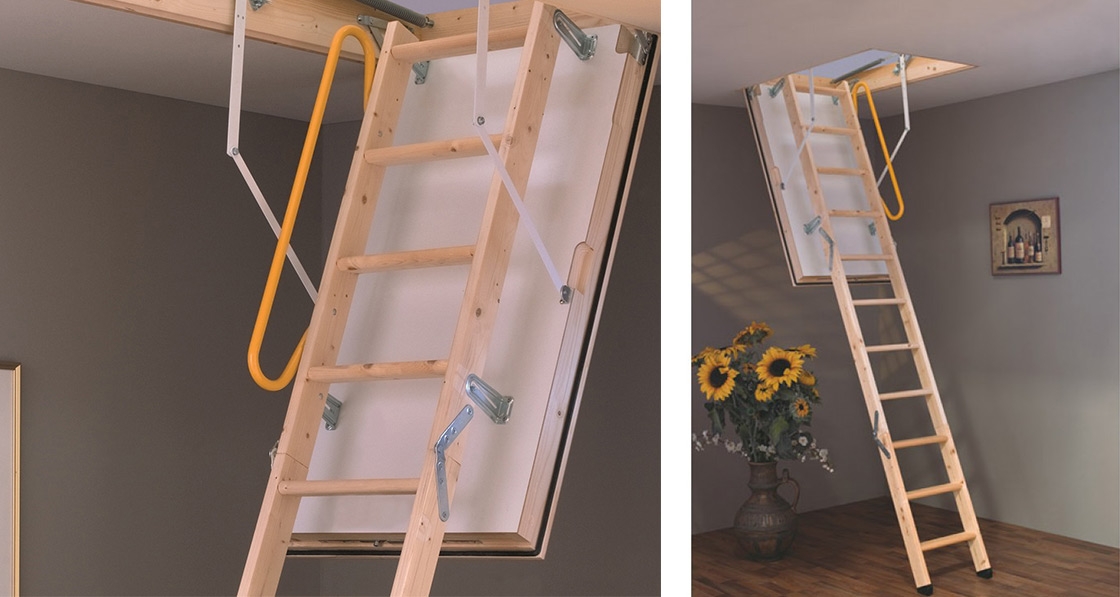 News desk
Reavey launches new airtight folding stairs
Folding attic stairs are a common addition to many homes in Ireland but, like any product that requires cutting a larger aperture in the building fabric, it has the potential to leak air like a sieve.
Monaghan-based firm Reavey Attic Stairs is offering a solution in the form of a brand new airtight attic stairs product for those building passive and low energy houses.
Manufactured in Austria, the Polar Extreme is rated as having class four airtightness, thanks to an 87mm thick lid containing three times more insulation than standard attic stairs – meaning a U-value of 0.37 – a continuous rubber seal with no joints or breaks, and a two-point locking system.
Proprietor Frankie Reavey has already installed Polar Extremes in a number of new builds, and believes demand can only rise as airtightness becomes a bigger issue for low-energy building ratings in general, never mind passive house.
"When I started installing the Polar Extreme, I made sure that the guys who were doing the airtightness and heat recovery work reported back to me, and they say that the unit is performing very well."
With prices starting at €399 supplied and fitted compared with €299 for the standard product, Reavey said the premium is small for those seeking passive levels of airtightness.