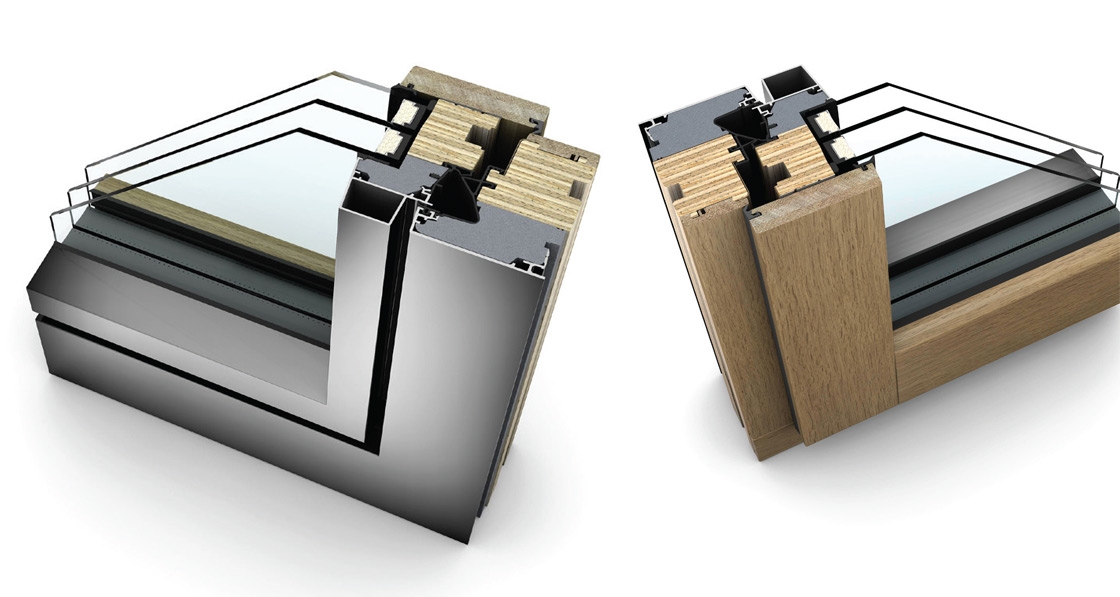 News desk
Internorm reveals two new low energy window options
Austrian low energy window specialist Internorm has launched two new products: a range of timber alu-clad windows and the company's first outward opening window, Irish Internorm distributor Ultimate Joinery has revealed.
Utilising an innovative composite system with timber, thermal foam and aluminium, Internorm's HF 410 is a timber aluclad windows with
U-values
down as low as 0.64. "The aluminium cladding is weatherproof and has an easy cleaning surface," said Ultimate Joinery's Paul Tristram.
Aesthetically, the window features straightlined design with numerous colours and timber types available for the inside timber surface to enable the window to match interior furnishings.
Responding to a demand in Ireland and the UK for outward opening windows, Internnorm has launched the HF 110, a timber alu-clad window. The outside of the window frame and sash is cladded with aluminium and powdercoated in a range of colours. The outward opening windows come with top guided, side guided or fully reversible options, and are available in double and triple-glazed versions, with U-values down to 0.78.