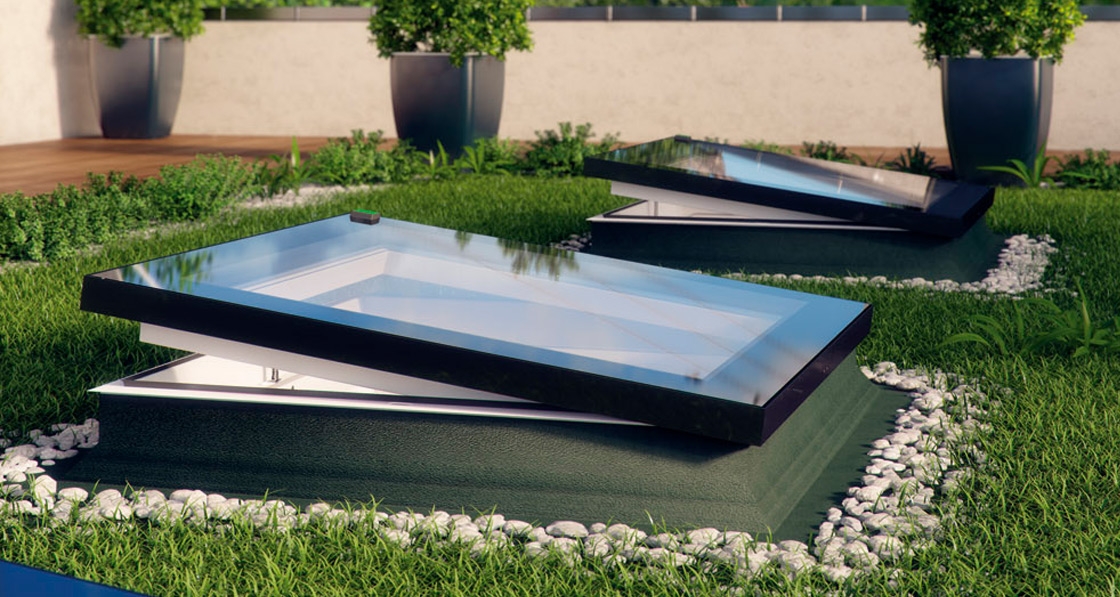 News Desk
Fakro low energy roof window wins Red Dot award
The prestigious Red Dot Design award for 2016 has been given to Fakro for the DEF DU6 flat roof window
The Red Dot Design Award is an international product design and communication design prize awarded by Design Zentrum in Essen, Germany since 1955. It is considered by many experts to be one of the most valuable trophies in the field of industrial design.
This year's edition saw a record number of 5,214 submitted products from 57 countries. The final choice was made by the 41 members of the jury, which consisted of independent designers, academics and journalists.
The DEF flat roof window is a product where "innovative technical solutions are combined with modern design". According to Fakro, a "minimalist and perfect design makes the DEF window stand out from the product range, while thanks to ground-breaking solutions the window has found its destination in many countries all over the world". The DEF DU6 is a triple-glazed, argon-filled unit that delivers an overall U-value of 0.88.
According to Fakro, the product delivers "ample natural light, high thermal insulation performance, advanced automatic control as well as sophisticated design". Fakro's R&D department employs over 100 engineers and has filed over 140 patent applications.
Fakro's range of low energy roof windows – including passive house certified options – is available in Ireland via leading sustainable building product supplier Tradecraft.