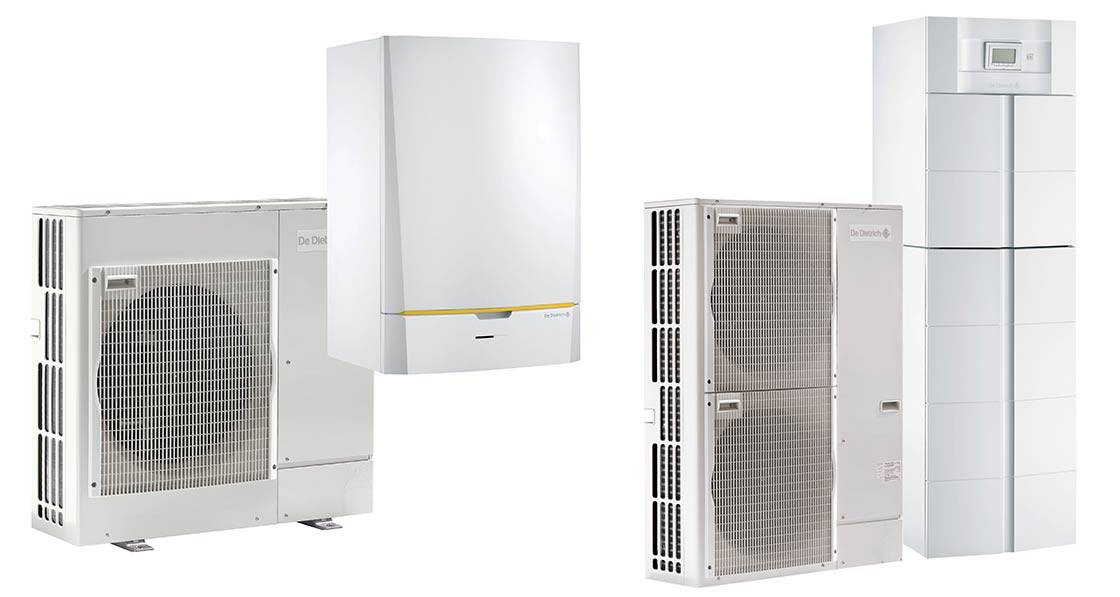 News desk
Origen launches De Dietrich heat pumps
Leading heating specialist Origen Energy has launched the new range of De Dietrich Alezio Easylife air-to-water heat pumps to the Irish market. The Easylife range features a line-up of heat pumps ranging in output from 4.5kW to 16kW and is available with domestic hot water cylinders ranging in size from 150 to 300 litres.
This article was originally published in issue 27 of Passive House Plus magazine. Want immediate access to all back issues and exclusive extra content? Click here to subscribe for as little as €10, or click here to receive the next issue free of charge
Easylife heat pumps can also utilise either an electrical back-up using a two-stage immersion, or a hydraulic back-up connecting to an existing oil or gas boiler, perfect for retrofit projects.
Using the hydraulic option, the system will utilise the most efficient energy source available based on flow temperatures, outdoor temperature and cost of energy. The Easylife controller is also designed to be easy to use and intuitive, and to make commissioning and handover as simple as possible.
Leading renewable heating product supplier Origen Energy is part of the Hevac group of companies and has a network of experienced installers and service engineers nationwide.
The company also boasts its own in-house design team to assist and support heat pump projects. French manufacturer De Dietrich was established in 1684 and, long known for its ovens, cooking appliances and boilers, has now moved into the heat pump market.
See www.origen.ie for more