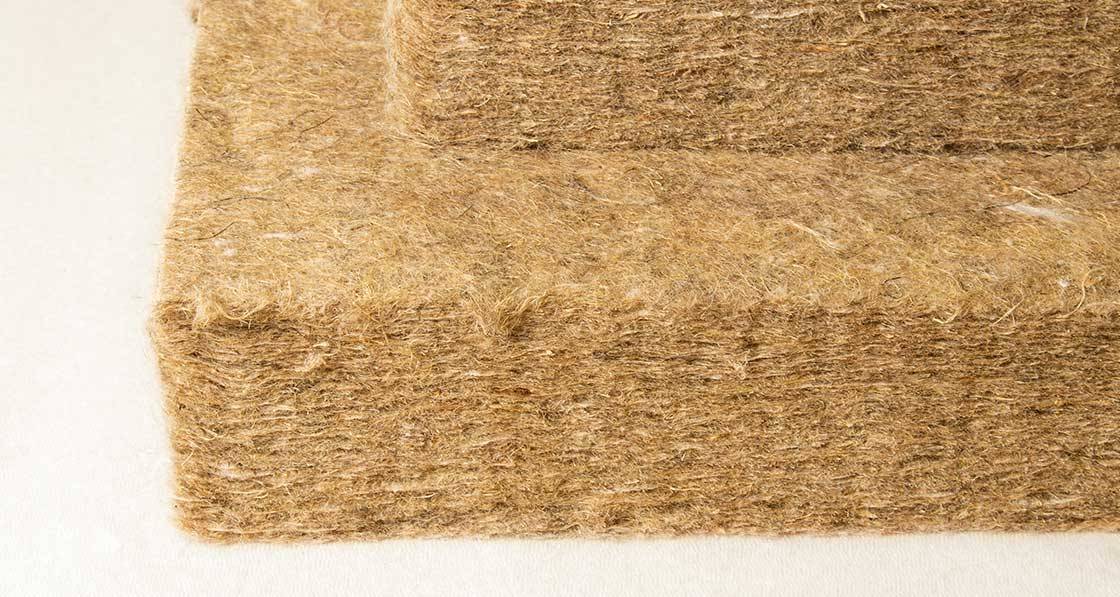 News Desk
Ecological Building Systems launch Thermo Hemp Combi Jute insulation
Ecological Building Systems have launched Thermo Hemp Combi Jute insulation in Ireland and the UK.
This article was originally published in issue 39 of Passive House Plus magazine. Want immediate access to all back issues and exclusive extra content? Click here to subscribe for as little as €10, or click here to receive the next issue free of charge
Manufactured in Germany, this natural, flexible insulation material is made from a mixture of upcycled natural jute fibres and hemp.
The natural jute fibres are sourced from discarded cocoa and coffee bean bags which have been processed using 100 per cent renewable energy, and then combined with hemp, which is renowned for its ecological credentials, and which sequesters considerably more CO2 when it is growing than is released in processing it. Thermo Hemp Combi Jute therefore combines the best properties of each material to create a unique high-performance insulation product. Ideal for both new builds and retrofit, Thermo Hemp Combi Jute is safe to handle and requires no special equipment or extra precautions to use. The insulation batts are available in a range of thicknesses from 40 mm to 100 mm, with widths of either 375 mm or 580 mm, and are ideal for installation into timber members at 400 mm or 600 mm centres. For areas which require a greater depth, the batts can be doubled up on top of each other for added insulation.
Ecological Building Systems said the high heat storage capacity and low thermal conductivity of both jute and hemp assist in ensuring a building is warmer and more cost effective to heat during winter months, but also less likely to overheat in summer – a particularly beneficial feature for rooms within attics which are often characterised as being too cold or oppressively hot, depending on the season.
Thermo Hemp Combi Jute also provides effective soundproofing and has attained a Class A sound absorption rating according to EN ISO 11654. Thermo Hemp Combi Jute also has full European Technical Approval (ETA), which verifies its performance characteristics.
"Substituting building materials with a high embodied energy for more environmentally benign solutions such as Thermo Hemp Combi Jute is an effective way for homeowners and specifiers to reduce upfront carbon emissions from our buildings," said Ecological Building Systems group technical manager Niall Crosson.
Further information regarding Thermo Hemp Combi Jute can be found at www.ecologicalbuildingsystems.com.
Last modified on Wednesday, 20 October 2021 16:29