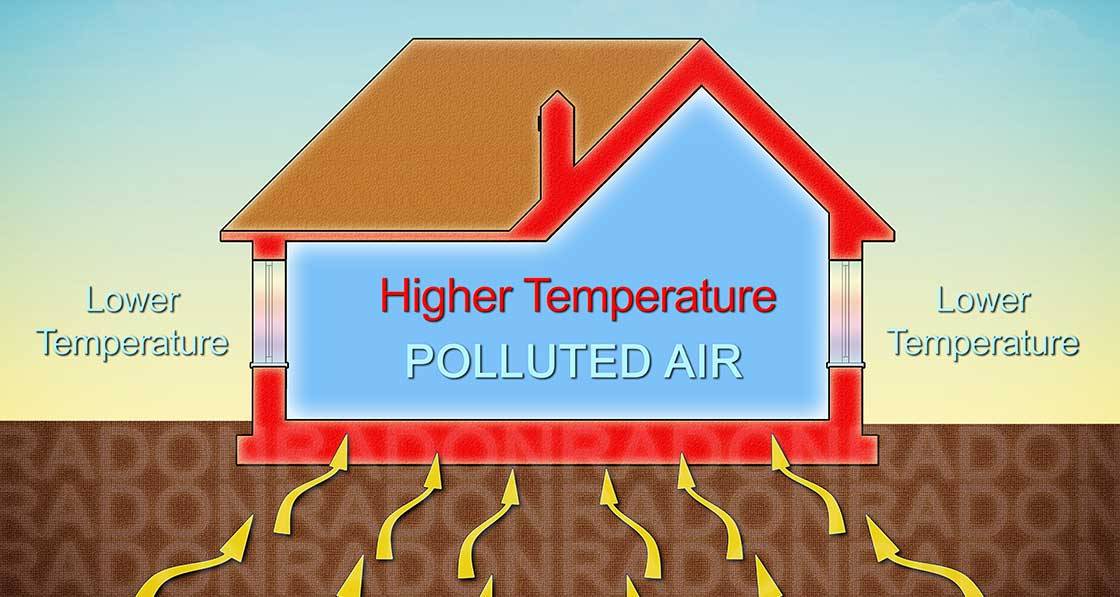 News Desk
Poorly ventilated retrofits can double radon retrofit risk, study finds
Residential retrofits must ensure ventilation is carefully considered in order to avoid an increase in radon gas levels, researchers at NUI Galway in Ireland have found.
This article was originally published in issue 37 of Passive House Plus magazine. Want immediate access to all back issues and exclusive extra content? Click here to subscribe for as little as €10, or click here to receive the next issue free of charge
A team from the university's school of physics conducted one of the first studies of its kind to quantify the impact of improved energy efficiency and airtightness on radon – a radioactive, odourless, colourless and tasteless gas that is a leading cause of lung cancer.
The modelling showed that if appropriate ventilation measures were not considered during the retrofitting process, there is a potential for radon levels to more than double. However, the study also showed that when appropriate ventilation measures were implemented, radon concentrations could be reduced below initial levels. This finding is consistent with other evidence indicating that certain approaches may in fact reduce radon risks. As previously reported in Passive House Plus, a 2020 monitoring study led by Barry McCarron found significantly lower radon levels in passive houses – which combine mechanical ventilation with heat recovery and advanced airtightness levels – than in neighbouring properties.
The new study was carried out by Dr James McGrath and led by Dr Miriam Byrne as part of research funded by Ireland's Environmental Protection Agency. It has been published in the international journal Building and Environment.
"The research findings highlight that radon, and indoor air quality overall, needs to be given due consideration as a key element of any proposed retrofitting works," James McGrath said. Radon is responsible for about four per cent of lung cancer deaths in the UK each year. The study, 'Factors influencing radon concentration during energy retrofitting in domestic buildings: A computational evaluation', is available online at tinyurl.com/NUIGradon.
Last modified on Wednesday, 07 April 2021 15:18