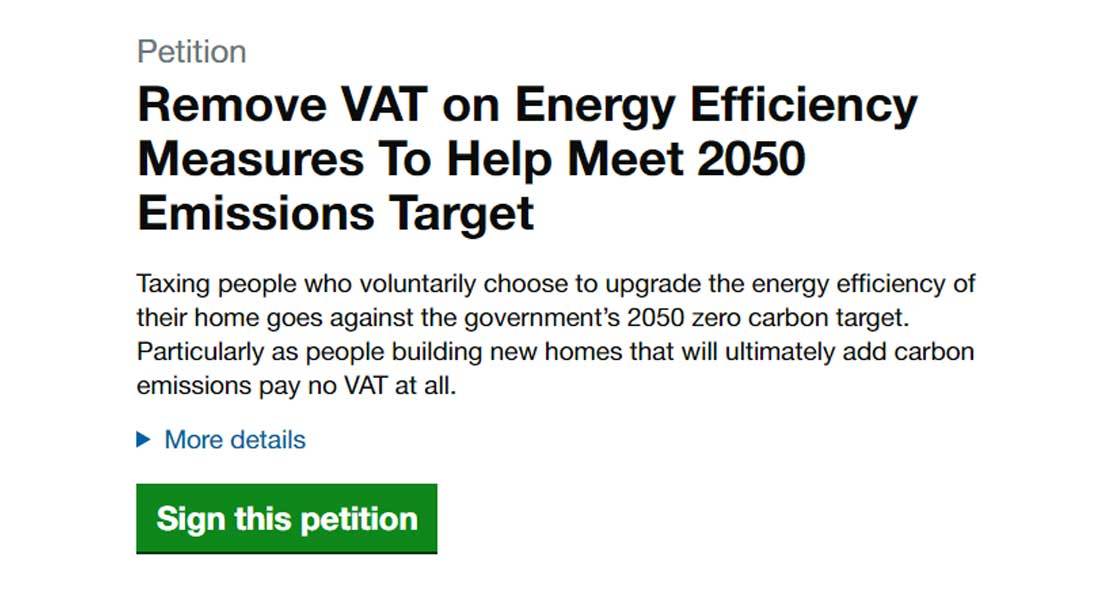 News Desk
New drive to cut VAT on MVHR systems
A new campaign is aiming to encourage more sustainable property refurbishment through tax incentives for people to adopt passive, or near passive, building standards.
This article was originally published in issue 34 of Passive House Plus magazine. Want immediate access to all back issues and exclusive extra content? Click here to subscribe for as little as €10, or click here to receive the next issue free of charge
The petition proposes that mechanical ventilation with heat recovery (MVHR) be treated as an energy saving measure, and thus be eligible for a reduced rate of VAT. If it achieves enough signatures, the petition will be debated by parliament.
Petition founder Eliot Warrington of Solarcrest said: "Anyone keen on passive house comfort, health and environmental benefits knows that achieving airtightness is key, and that makes MVHR mandatory rather than optional. The problem is, unless yours is a new build you're looking at a hefty VAT bill on the MVHR for your trouble, often over £1,000.
"Penalising people who 'go green' voluntarily is both unfair and illogical when you're trying to reduce carbon emissions. For some strange reason heat recovery is not deemed an energy saving measure so is not eligible for the reduced rate of VAT. We think it's about time that position changed, hence the petition." He continued: "A reduction in the VAT payable on MVHR would remove a barrier that currently deters some people from making their property airtight and therefore low energy. Instead it would encourage people to adopt a technology that improves health by removing damp and pollution from the home."
Passive House Plus has lent its support to the campaign, with magazine publisher and editor Jeff Colley stating: "MVHR works by recovering waste heat from outgoing air, and using it to pre-heat fresh incoming air, so it is an obvious candidate to be classed as an energy saving technology.
"Clearly, people may be reluctant to make their homes airtight if they find ventilation systems, which go hand in hand with airtightness, too expensive. Reducing the VAT on MVHR is an obvious way to encourage the move towards low energy, airtight properties with quality mechanical ventilation systems providing fresh air. Such homes will have smaller energy bills, a smaller carbon footprint and be healthier and more comfortable for occupants."
To lend your support, please visit: https://petition.parliament.uk/petitions/300597.
Last modified on Wednesday, 08 July 2020 14:06