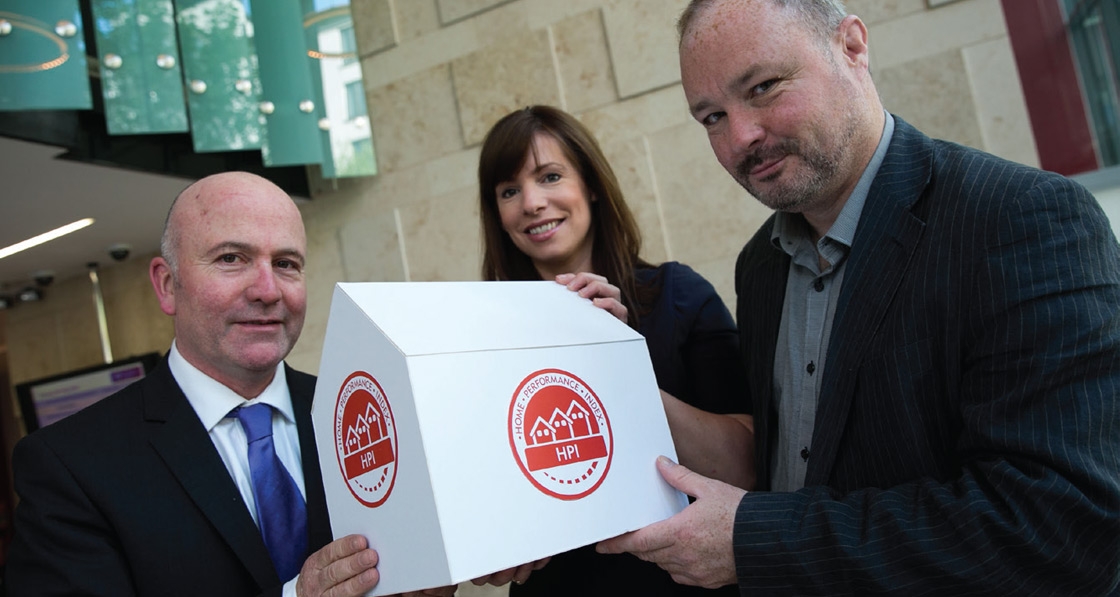 Photo: Shane O'Neill Photography

News Desk
IGBC launches Ireland's sustainable homes label
The Irish Green Building Council has launched a voluntary quality labelling scheme for new residential development in Dublin. The label, called the Home Performance Index (HPI), goes well beyond the existing building energy rating (BER) system to look at a wider range of issues that impact the quality and sustainability of new residential construction.
In addition to the energy efficiency of the dwelling, it also assesses the water efficiency of the home, indoor air quality, quality of day lighting, impacts of the construction materials used and the ecological impact of the development. Furthermore, it looks at how close the homes are to schools, shops and other services by walking and cycling together with the availability of public transport and flood risk.
According to Pat Barry, executive director of the Irish Green Building Council: "Over the past two years we have seen a big uptake by commercial developers using sustainability certification schemes such as Breeam and Leed for their new office development. There is now an appetite from the quality builders to implement the same best practice on their residential development".
Barry added: "Internationally, banks are starting to encourage this type of labelling as their experience shows that it de-risks lending to both the developer and to the homebuyer. A certified home is a pretty good indicator of the quality of the development.
It adds to the home's asset value and generally mean reduced energy, water and transport costs for the homebuyer and therefore reduced risk of mortgage defaults". A number of developers are participating in the pilot scheme, including Castlethorn, MKN Group, Dublin City Council, and Cluid Housing Association.
Speaking at the launch, Eibhlin O'Connor, senior architect with Cluid Housing Association, said: "To determine what makes a good residential scheme you must look at wider issues of connectivity, sustainability, social inclusion, design, quality, residential amenity and life cycle cost. We really welcome the introduction of the Home Performance Index."
The HPI is supported by the Environmental Protection Agency's (EPA) Green Enterprise programme.