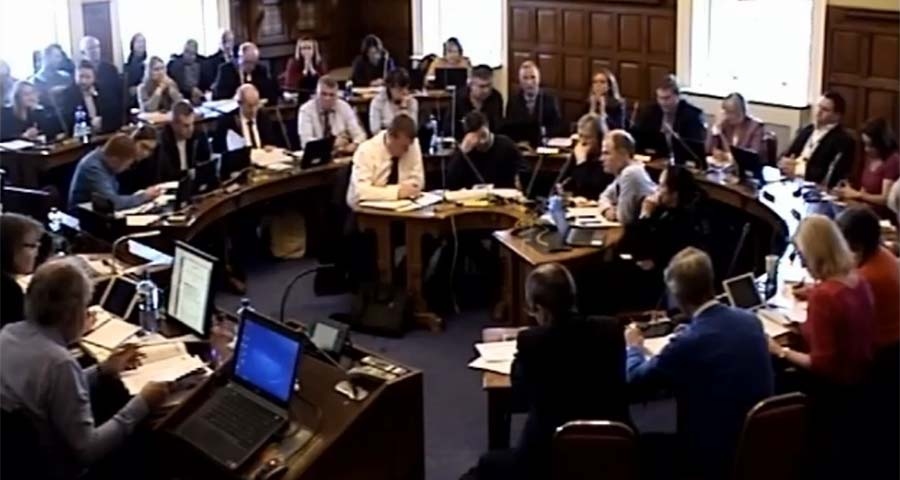 Dublin local authority makes passive house mandatory in historic vote
All new buildings in south-east Dublin must be built to the passive house standard or demonstrably equivalent levels, in a move that may lead to the construction of upwards of 20,000 passive houses by 2022.
Dún Laoghaire-Rathdown County Council adopted its county development plan for 2016-2022 on Wednesday 17 February, including a motion worded by Passive House Plus editor Jeff Colley that all new buildings must be built to the passive house standard or equivalent.
The motion, which was sponsored by Fine Gael councillor Marie Baker, passed by a majority of 27-10, winning support from members of every political party, including nine out of eleven Fine Gael councillors, four out of seven Fianna Fáil councillors, all Green Party, Sinn Fein and People Before Profit councillors, and five out of six independents. Just one of the council's seven Labour councillors voted for the policy, leaving Labour as the only party where a majority of councillors didn't back the policy.
The Passive House Association of Ireland commissioned a legal opinion from planning, European and competition law experts Philip Lee Solicitors, to address concerns raised by the Department of the Environment about the legal basis for the passive house policy.
The wording of the agreed motion is as follows:
All new buildings will be required to meet the passive house standard or equivalent, where reasonably practicable.
By equivalent we mean approaches supported by robust evidence (such as monitoring studies) to demonstrate their efficacy, with particular regard to indoor air quality, energy performance, comfort, and the prevention of surface/interstitial condensation. Buildings specifically exempted from BER ratings as set out in S.I. No. 666 of 2006 are also exempted from the requirements of Policy CC7.
These requirements are in addition to the statutory requirement to comply fully with Parts A-M of Building Regulations.

At the time of writing Dún Laoghaire-Rathdown hasn't published the final text of the adopted county development plan, which comes into effect on 16 March.

In the interim, readers can view a webcast of the 17 February meeting where the council voted to adopt the development plan online. Click here for the relevant section of the meeting. The text of the adopted plan will be published online in due course. The amended passive house policy - motion CC7, which was subsequently adopted on 17 February - can be viewed on page 56 of this document.
Last modified on Friday, 04 March 2016 12:57