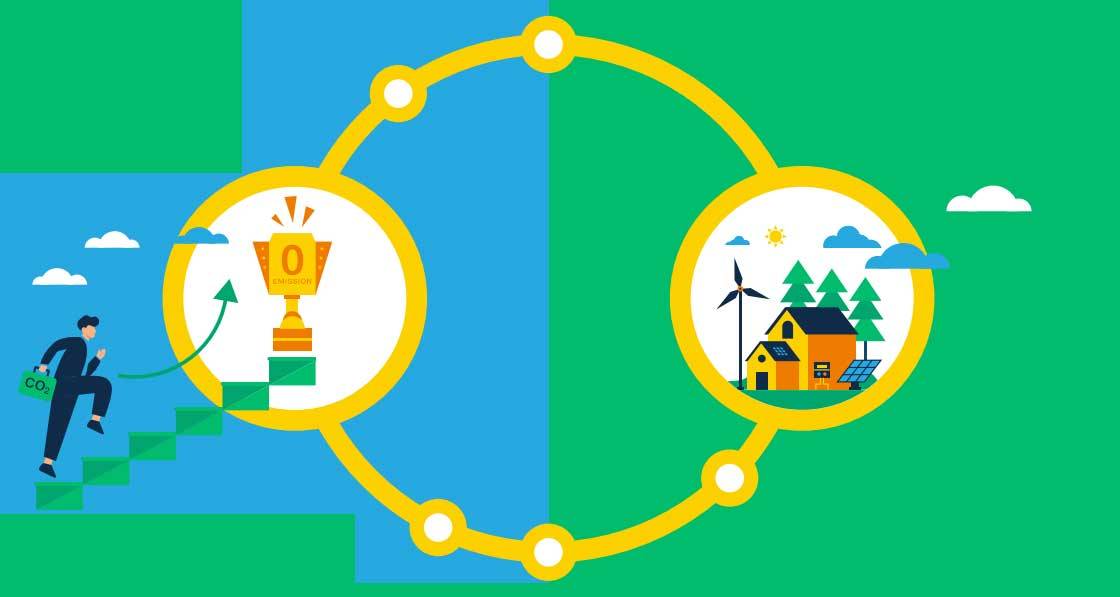 News Desk
Roadmap targets embodied and operational carbon
The energy used to heat, cool and light our buildings is responsible for almost a quarter of Ireland's national carbon emissions – with the carbon embodied in the buildings themselves representing over an eighth of the total, a new report has revealed.
This article was originally published in issue 43 of Passive House Plus magazine. Want immediate access to all back issues and exclusive extra content? Click here to subscribe for as little as €15, or click here to receive the next issue free of charge
23 per cent of Ireland's emissions are caused by energy use in buildings, and 14 per cent caused by embodied carbon of buildings and infrastructure – making buildings cumulatively responsible for 37 per cent of Ireland's total, according to the Irish Green Building Council (IGBC) report, "Building a Zero Carbon Ireland".
Projections to 2030 anticipate a significant drop in operational emissions prompted by the national retrofit programme, but new construction outlined in the National Development Plan and the Housing for All policy will likely negate these savings unless embodied carbon is cut.
IGBC CEO Pat Barry said: "The roadmap details a set of actions to halve our sector emissions by 2030 and reach carbon neutrality by 2050."
"The first thing should be to prioritise what is being built to meet our housing, health, transport, and educational needs, without blowing our carbon budget. That means better using our existing stock, including vacant and derelict properties, and supporting high-quality, affordable retrofit at scale. It's important to realise that the carbon emissions of a deep retrofit are on average a quarter of those of a new build".
Barry said that the focus for new builds should go beyond energy efficiency, as grid decarbonisation will transition homes to net zero in operation, but embodied carbon is locked in as soon as a home is completed.
"All new homes must be highly energy efficient and deliver as per design, but the construction process itself must be low carbon," he said. "We must reduce embodied carbon through better design and innovation, so that low carbon construction and materials become the norm. With 400,000 homes to be built in the next decade, we must do it rapidly".
Speaking at the launch, Ossian Smyth TD, Minister of State with responsibility for Public Procurement, eGovernment and Circular Economy said: "I welcome the publication of this roadmap which emphasises the importance of transitioning to circularity in construction if we are to reach our climate targets.
A decarbonised, circular and resource efficient built environment will not only help achieve our climate objectives but will generate business opportunities and support sustainable economic growth. I look forward to working with industry and key stakeholders on the roadmap delivery to ensure Ireland becomes a leader in circularity".
The roadmap was developed in close cooperation with 200 key stakeholders. It proposes, among other things, to regulate embodied carbon emissions in the built environment as already done in several European countries; to further support affordable, high quality energy renovations, including phased retrofits; and to encourage the development of low carbon construction processes and materials, including a greater use of biobased materials such as timber.
The roadmap is available at www.igbc.ie
Last modified on Friday, 06 January 2023 11:40