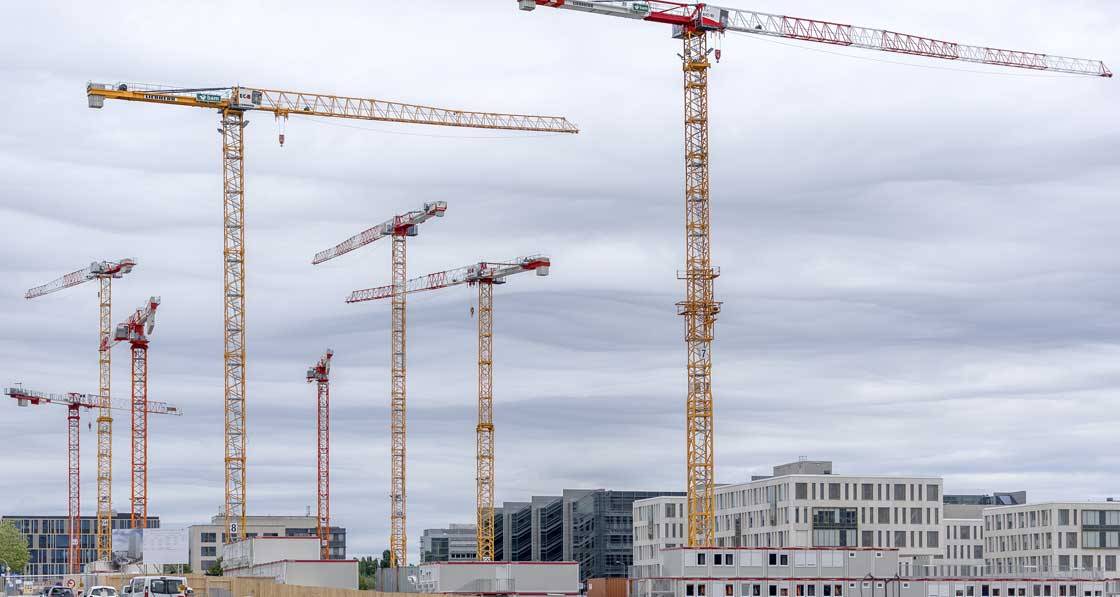 News Desk
Denmark sets out phased embodied carbon targets for buildings
Denmark is set to introduce embodied carbon targets into the country's building regulations, a policy which has been backed with cross-parliamentary support.
This article was originally published in issue 37 of Passive House Plus magazine. Want immediate access to all back issues and exclusive extra content? Click here to subscribe for as little as €10, or click here to receive the next issue free of charge
The National Strategy for Sustainable Construction constitutes the government's action plan for the construction sector, and builds on a number of policy agreements, concluded since the current Danish government formed in 2019, to reduce construction emissions and help achieve the country's 70 per cent reduction target by 2030.
The policy sets out a staged phasing in and tightening of targets combining embodied CO2 emissions and operational CO2 emissions for buildings, including separate requirements initially for larger and smaller buildings. Buildings below 1,000 m2 will initially only be required to calculate the life cycle assessment (LCA), while buildings over 1,000 m2 will also be required to meet embodied CO2 equivalent (CO2e) limits, which includes CO2 and other greenhouse gases converted into equivalent values of global warming potential.
The policy will also include more ambitious voluntary targets, building on the test phase of the voluntary sustainability class in 2020, which includes a requirement for LCA calculation.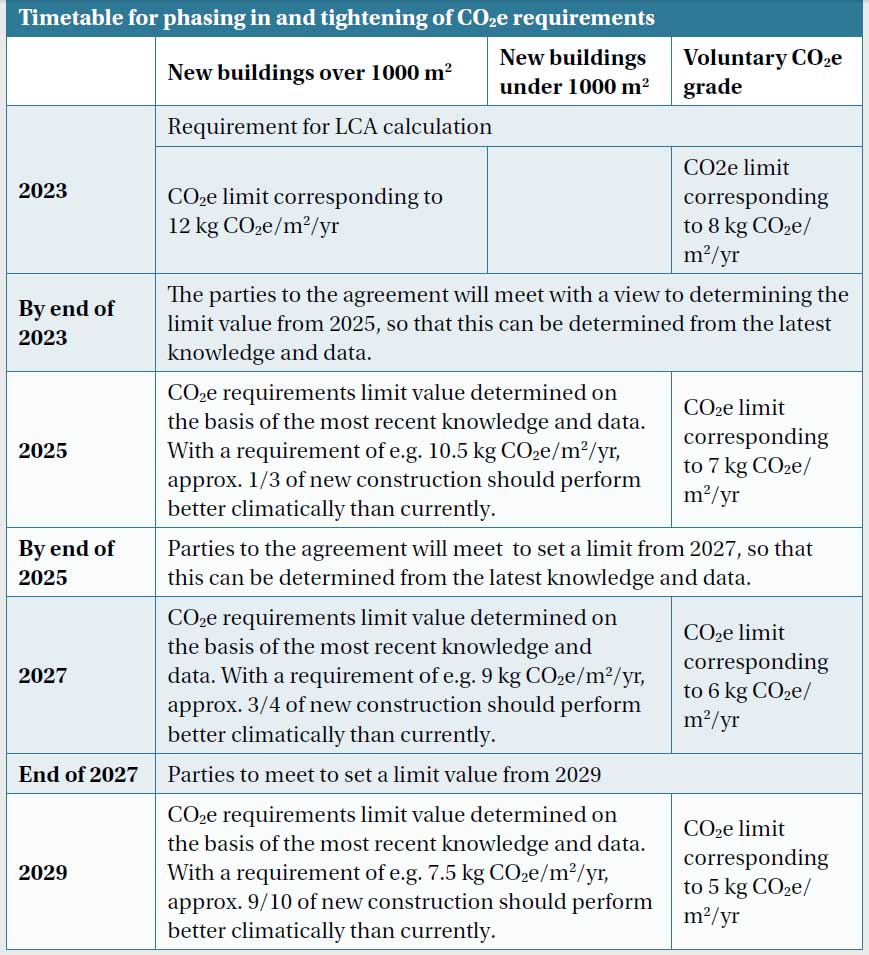 The policy is all the more remarkable in that it was backed with cross-parliamentary support, including the Social Democrat-led coalition of centre left, left and socialist green parties, as well as all main opposition parties, including centre right and populist right parties. The negotiation of the agreement among such a broad range of political parties should ensure its stability, with the parties to the agreement committing to meeting again in 2023, 2025 and 2027 to tighten embodied CO2e targets based on the latest knowledge and data.
The announcement follows progress from a number of European countries in tackling embodied carbon, which is estimated to contribute 11 per cent of global greenhouse gas emissions annually. The Netherlands was the first country in the world to require life cycle assessments on new buildings, in a regulation which came into force in January 2013, with France and the Nordic countries subsequently developing regulations on embodied carbon in buildings.
Last modified on Thursday, 01 April 2021 14:37