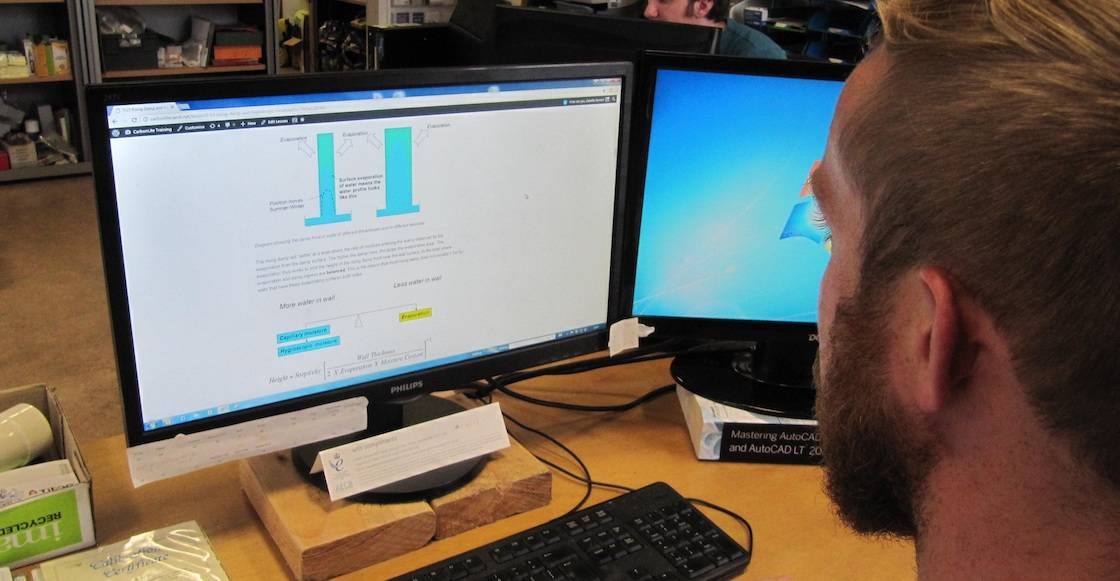 News Desk
AECB launches new retrofit standard
The Association for Environment Conscious Building has announced the launch of the new AECB Retrofit Standard, which like its AECB Building Standard, is based on the passive house standard and designed to promote a whole-house,
fabric first
approach.
The standard requires buildings to demonstrate a space heating demand of less than 50 kWh/m2/yr — though up to 100 kWh/m2/yr may be allowed with a special exemption — and a maximum airtightness of 2 air changes per hour (at 50 Pa).
"The AECB Retrofit Standard encourages the construction industry to decarbonise," said AECB CEO Andy Simmonds. "We must prioritise the retrofitting of existing buildings at scale to meet 2050 environmental targets, as outlined in the Paris Agreement." "Individual self-builders and larger-scale developers can positively contribute to a low-carbon future by adopting the AECB Retrofit Standard when improving their buildings."
While based on modelling in the Passive House Planning Package (PHPP), the AECB Retrofit Standard allows for self-certification. Projects can be self-certified through the client engaging an architect, engineer or other experienced consultant, or a suitably experienced contractor. For certification, evidence must be uploaded to the AECB Low Energy Buildings Database.
Writing about the launch of the standard at enhabit. uk.com, Dr Sarah Price, head of building physics at Enhabit and new technical author of the British Standards Institution's PAS 2035 retrofit standard, said that while the Passive House Institute's Enerphit standard is a brilliant aspiration, "it can often be can often be unattainable and maybe too stringent for most homes in the UK". (Enerphit requires a maximum space heating demand of 25 kWh/m2/yr). She continued: "The AECB Retrofit Standard offers a pragmatic approach to the energy demand targets, which are still potentially lower than current UK new building regulations. The main difference that sets the AECB standard apart is that it recognises that every home is unique, and focusses on managing retrofit risks to avoid unintended consequences.
"The AECB Retrofit Standard also includes management of risks around moisture, flood, radon and fire, as well as requiring an excellent retrofit survey that ensures the building is fit for retrofit in the first place." Compliance with the AECB Retrofit Standard requires the building has been modelled in PHPP, construction quality has been verified and the supporting data has been publicly declared. Delivering the AECB Retrofit Standard also relies upon minimising thermal bridges using a PHPP verification sheet and following MVHR and airtightness testing protocols.
Meanwhile, the AECB's popular and fully online AECB CarbonLite Retrofit training course is being complimented by a new retrofit co-ordinator training course. This will allow students to gain a level five diploma in retrofit coordination and risk management. For more see www.aecb.net
Last modified on Monday, 29 March 2021 10:01