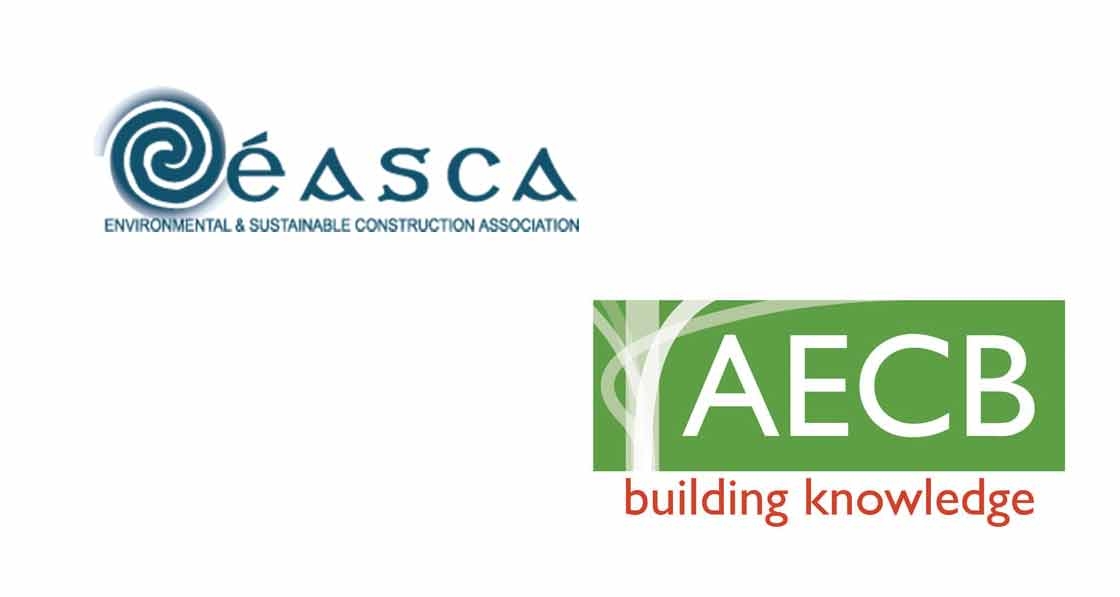 News Desk
UK & Irish green building associations set to merge
The Environmental and Sustainable Construction Association (Éasca) is merging with the Association for Environment Conscious Building (AECB), the two organisations have announced.
This article was originally published in issue 24 of Passive House Plus magazine. Want immediate access to all back issues and exclusive extra content? Click here to subscribe for as little as €10, or click here to receive the next issue free of charge
Founded in 1989, the AECB is the largest sustainable building-related membership organisation in the UK. Éasca was established in 2004 by prominent green architects Paul Leech, Prof Tom Woolley and Duncan Stewart, along with Passive House Plus editor Jeff Colley.
Writing to to Éasca members in a joint statement, AECB CEO Andy Simmonds and Jeff Colley said: "We believe that the charter and mutual goals of the two associations are so well aligned that this new cooperation will be of significant benefit to both you and the sector. We are very much looking to this exciting new chapter for both Éasca and AECB members."
Éasca members have been invited to become AECB members, including a plethora of member benefits. Members can avail of a Passive House Plus subscription, networking opportunities and a range of discounts to events and the AECB's pioneering Carbonlite training courses, which consist of new build and retrofit training.
Éasca members will be provided with a dedicated area on the AECB website, which will be launched in early 2018.
Last modified on Thursday, 25 January 2018 15:38