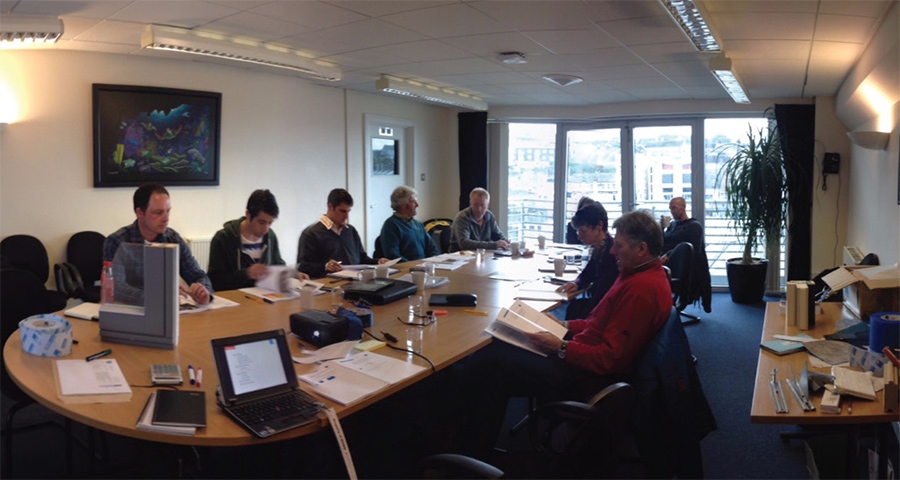 News Desk
AECB to run varied range of passive house courses
The AECB, the Association for Environment Conscious Building, is hosting a number of passive house courses this spring – ranging from courses to become certified passive house designers to "bite size" training sessions for designers who wish to familiarise themselves with the standard.
The association is running a series of CarbonLite passive house designer courses around the country, commencing on 8 February in Plymouth, 9 May in London and 5 September in Hereford. The courses are each split into two weeks, separated by a gap week.
With passive house expertise more and more in demand, AECB CarbonLite courses offer the chance to gain the internationally recognised certified passive house designer qualification. At the same time, participants will benefit from material uniquely tailored to UK building situations and showcasing UK examples. Those interested in attending can take the full passive house designer course, leading to the exam, or individual modules to improve specific areas of knowledge.
The AECB's trainers are highly experienced UK experts including Bill Butcher, Eric Parks, Mark Siddall, Alan Clarke, Marine Sanchez, Sally Godber, Will South and Nick Grant, as well as leading passive house certifier Peter Warm and the rest of the Warm staff, who have supported over 200 buildings in low energy design.
The AECB's courses have been running and continuously updated for over five years.
The two-week programme is delivered using a mixture of lectures, group and individual learning, and includes site visits to innovative passive house developments, and a chance to socialise and build a support network of passive house professionals.
The association has also announced affordable "bite size" courses for designers who want to learn the fundamentals of passive house design without training to become a certified passive house designer.
Taking place in the Pollard Thomas Edwards offices in London, the four part passive house course will include a session on the fundamentals of passive house on 23 February, a session on construction – focusing on what works in practice – on 1 March, a session on building services on 8 March with an emphasis on smart design approaches for services suitable for buildings with greatly reduced energy demands, and a final session on 15 March called Project Crit – a chance for participants to gain input on their own projects from the group.
Meanwhile the AECB is also running an online course in the thermal bridging calculation software Therm. The new online Therm course allows participants to learn at their own speed and in their own time. For more details see www.aecb.net
Last modified on Wednesday, 03 February 2016 10:36