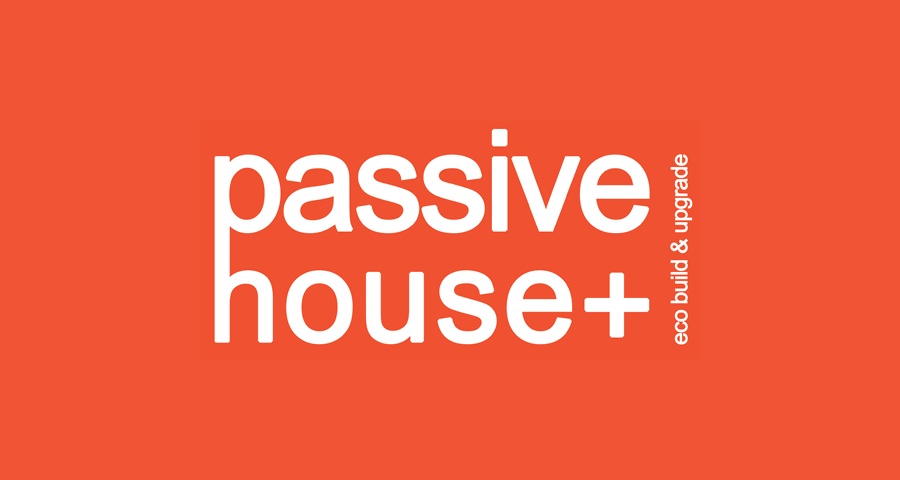 Why Construct Ireland is becoming Passive House Plus
We've just published the final issue of Construct Ireland. I say those words not with despondency but with excitement. Mercifully, we haven't fallen victim to the decline of the construction industry, like so many other construction magazines. Nor are we suffering the fate anticipated for so many magazine titles, with collapses in sales, subscriptions and advertising revenue from print versions not being countered by sufficient income from websites or apps.
A mock up of how Passive House Plus will look
As my feature article in the final issue of Construct Ireland – a landmark issue that's sure to be a collector's item, out in leading newsagents nationwide from Friday 24 August – explains, Construct Ireland is not so much ending as transforming into Passive House Plus.
In truth this change has been on the cards for some time. Construct Ireland has always been about sustainable building, with a particular focus on high levels of energy efficiency, as well as materials, water, and indoor air quality. As time has passed we've become increasingly convinced – like so many people involved in sustainable building – that the passive house approach to building and upgrading gets energy efficiency right. National certifications like BER serve an important purpose, but they don't differentiate between better and worse ways of achieving a better rating, and therefore risk abstracting the rating from reality.

Don't expect a radical departure between Construct Ireland and Passive House Plus. The renamed magazine will feature the same team, writing more or less about the same types of buildings and the same types of issues that we've been covering over the last couple of years in particular. We won't be writing exclusively about certified passive house buildings, but we will be making it clear which buildings are certified and which are not. We'll also continue to cover other aspects of sustainable building, such as materials, water, indoor air quality and renewable energy – the "plus" in our new title gives us scope to go beyond thermal performance.

Since first publishing in January 2003 Construct Ireland has punched above its weight, and Passive House Plus will aim to do likewise. At times I've been surprised at the influence we've had, and there are many memorable highlights. There's the campaigning we did on the Energy Performance of Buildings Directive in 2005, culminating in a joint Oireachteas committee presentation with Gerry McCaughey and the National Irish Centre for Energy Rating, which led to SEAI introducing BERs for new homes in 2007 when everyone had been expecting a delay until 2009. There's the work we did on local energy standards in Fingal, Wicklow and Dun Laoghaire-Rathdown which laid the groundwork for changes to Part L of the Building Regulations, leading to 60% energy and CO2 reduction requirements for new homes and mandatory renewable energy systems. There's the work we did on the "pay as you save" model for financing energy upgrades in 2009, which found its way into the renewed programme for government along with Fine Gael's New ERA and Labour's Energy Revolution policy that year. Time will tell if the government possesses the resolve to implement an idea that offers so much potential, if handled correctly.

Most important of all, we've taken great joy from the impact Construct Ireland has had on the efforts of our readers to build and upgrade to high levels of sustainability. With Passive House Plus, we'll continue to do our utmost to provide you with information on the best designs, techniques and technologies that will help you to have a lasting, sustainable impact on the built environment.

If you'd like to enquire about advertising in Passive House Plus email This email address is being protected from spambots. You need JavaScript enabled to view it..

To subscribe and receive the final issue of Construct Ireland and the first five issues of Passive House Plus fill out and return the form on this page If you'd like to enquire about advertising in Passive House Plus email This email address is being protected from spambots. You need JavaScript enabled to view it..

To subscribe and receive the final issue of Construct Ireland and the first five issues of Passive House Plus fill out and return the form on this page.
Last modified on Friday, 08 February 2013 11:15