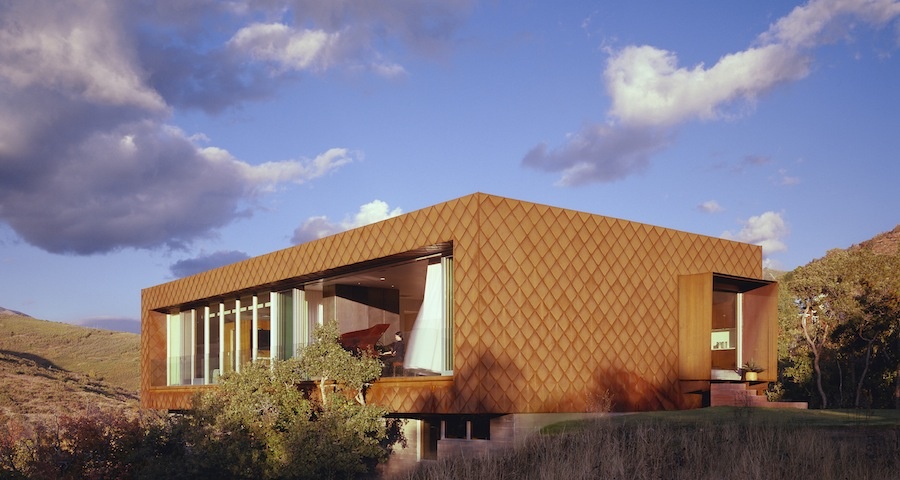 LEED silver home graces Utah canyon
Located in Emigration Canyon above Salt Lake City, Utah, this contemporary family home of 232 square metres was built for a couple with young children, and was designed to maximise views of the canyon.
The house earned a silver homes certification under LEED, the Leadership in Energy and Environment Design assessment program, which scores buildings based on factors such as energy efficiency, water conservation, indoor air quality, materials and land use.The cladding is recycled steel shingles which turn a deep rust colour, matching the colours of the canyon foliage in autumn. Natural light is brought into the house with tubular skylights, and heat is provided through an "energy-efficient in-floor radiant heating system", according to the architects Sparano & Mooney.
The architects said that the design of the house required "minimum excavation of the site and allowed for the retention of much of the native oaks on site". The house was also designed for long-term flexibility via an adaptable space on the lower floor, while native, drought-tolerant plants were chosen for landscaping on site.
Photos: Dustin Aksland
Last modified on Tuesday, 16 April 2013 20:33