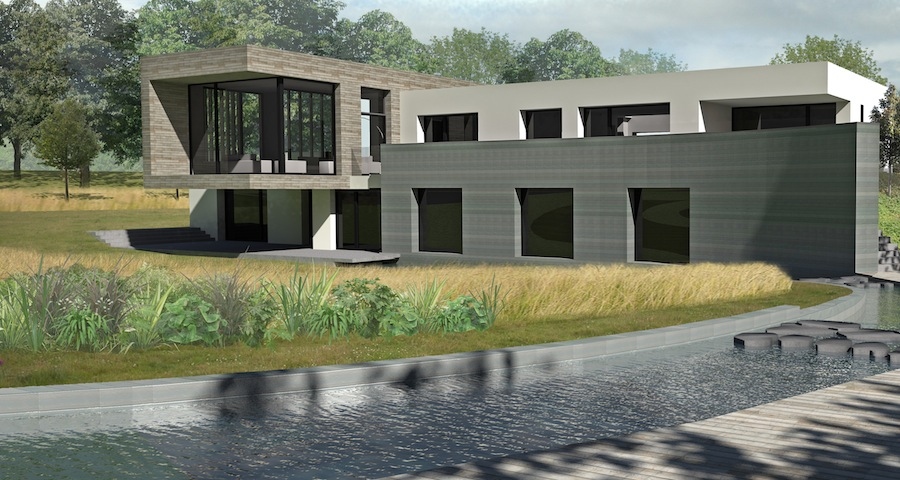 Seymour Smith Architects plan bold new Bucks passive house
Gloucestershire based Seymour-Smith architects are about to apply for planning permission for a bold new dwelling in the Buckinghamshire countryside that the firm says will go beyond the passive house standard in terms of energy efficiency. The project has already won the support of a Design Review Panel, which independently review the design of signficiant building projects.
The architects, who are now preparing a full planning application, say:
The site of Hitchambury Farm near Taplow, has remained disused for much of the past decade; occupied by derelict farm buildings and overgrown vegetation.

We were approached by our clients soon after they bought the site in 2012, to design a contemporary, 4/5 bedroom home to be embedded within this sensitive site.

Having already maximised the eco-potential of their current house a few miles up the road, environmental sustainability was at the core of our clients' brief; aiming to go beyond the Passivhaus standard.

We came up with an upside-down layout for the house maximising the views to the south from the 'daytime' spaces (including kitchen, dining, sitting room and a study), and semi-submerging the 'night-time' spaces (bedrooms, cinema room, bathrooms) of the lower ground floor into the earth to minimise the visual impact of the house as a whole
Scroll down for more images and drawings of the design.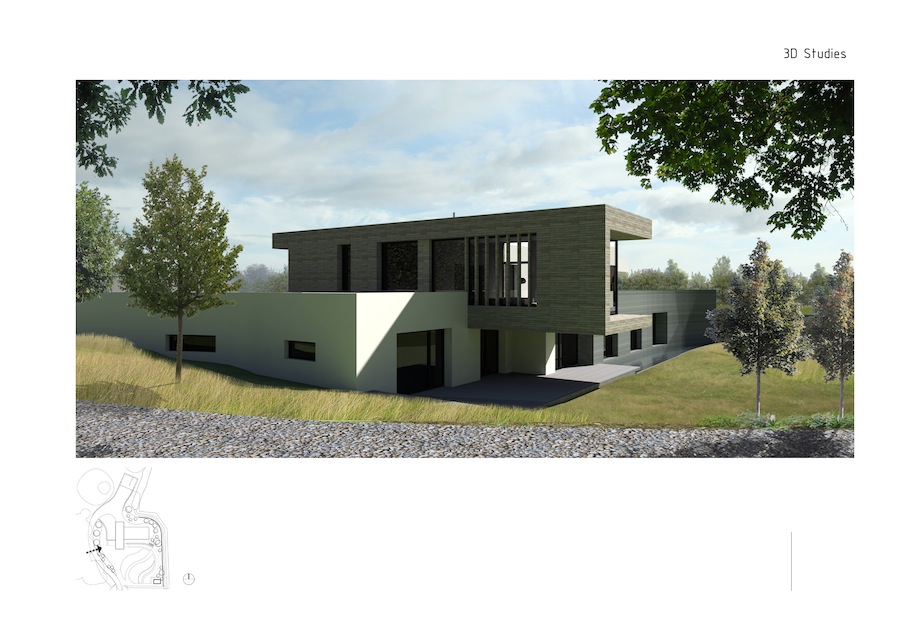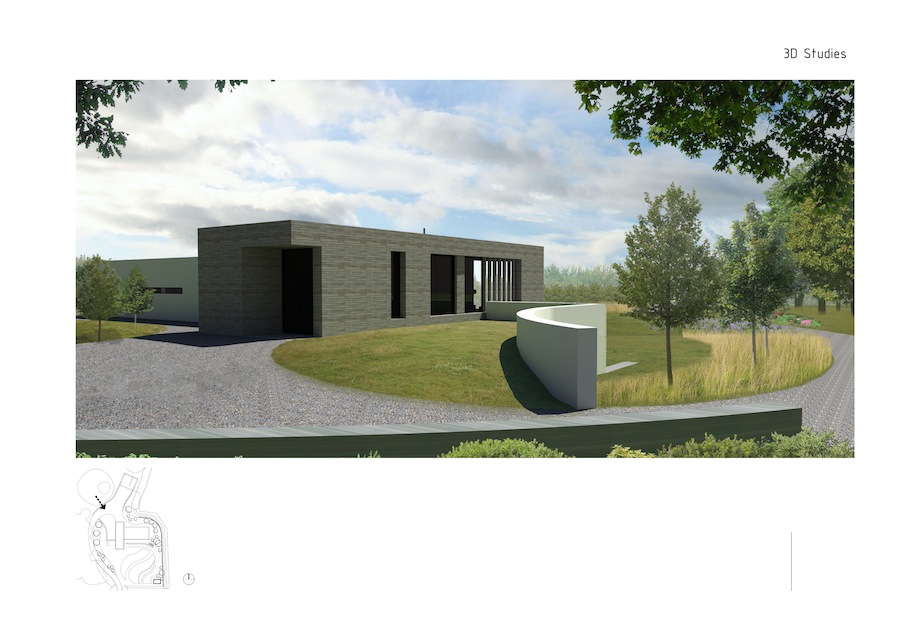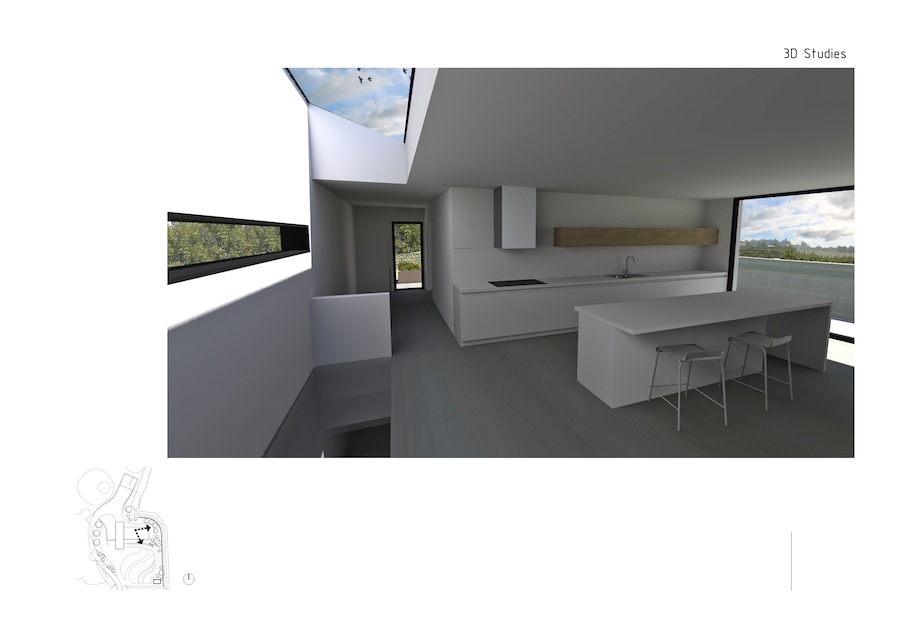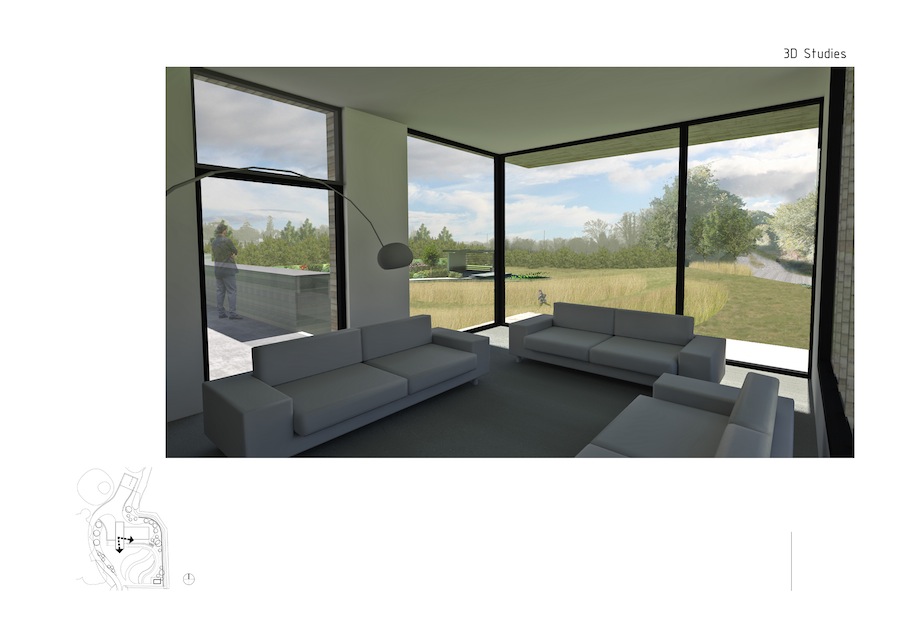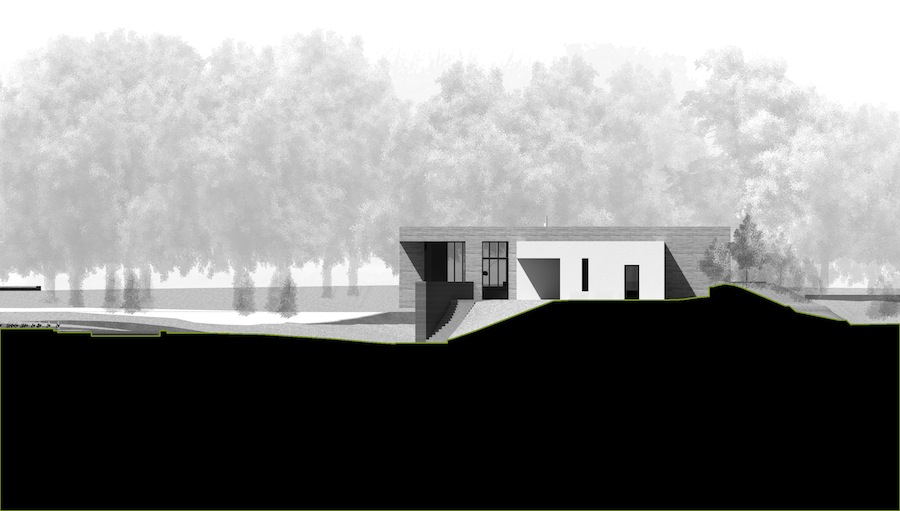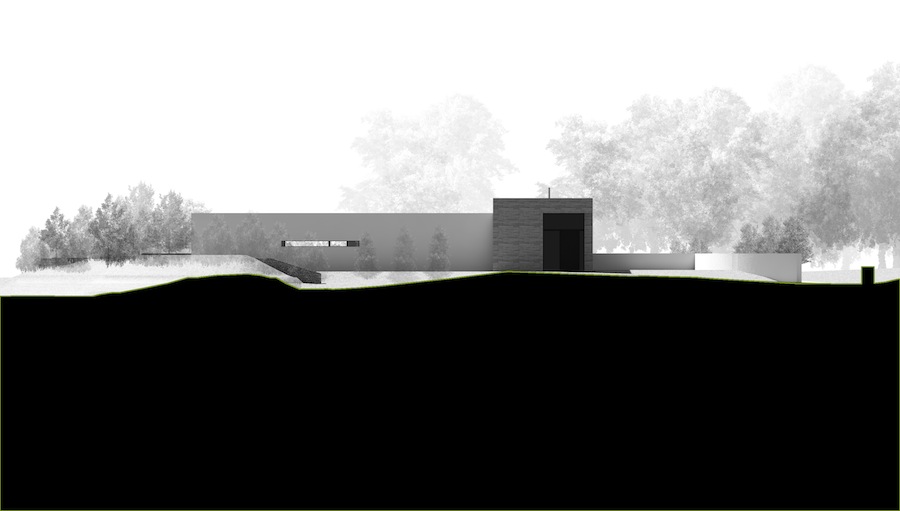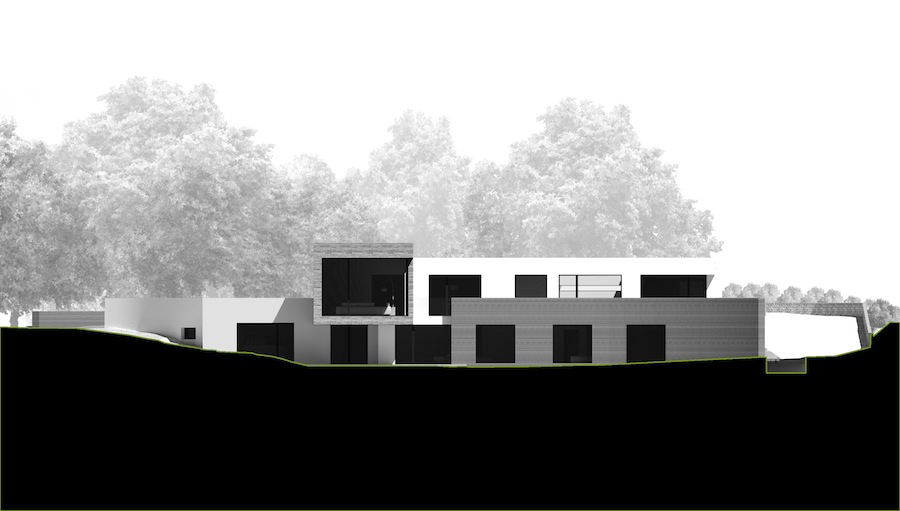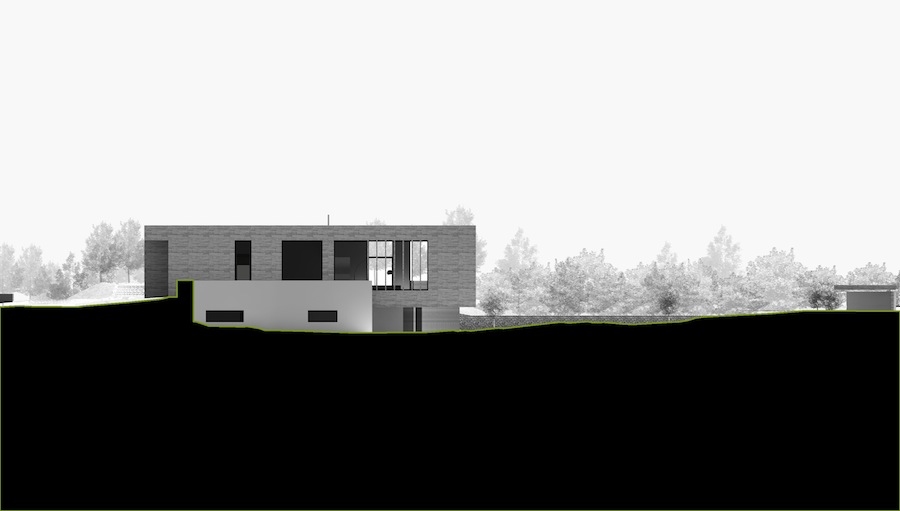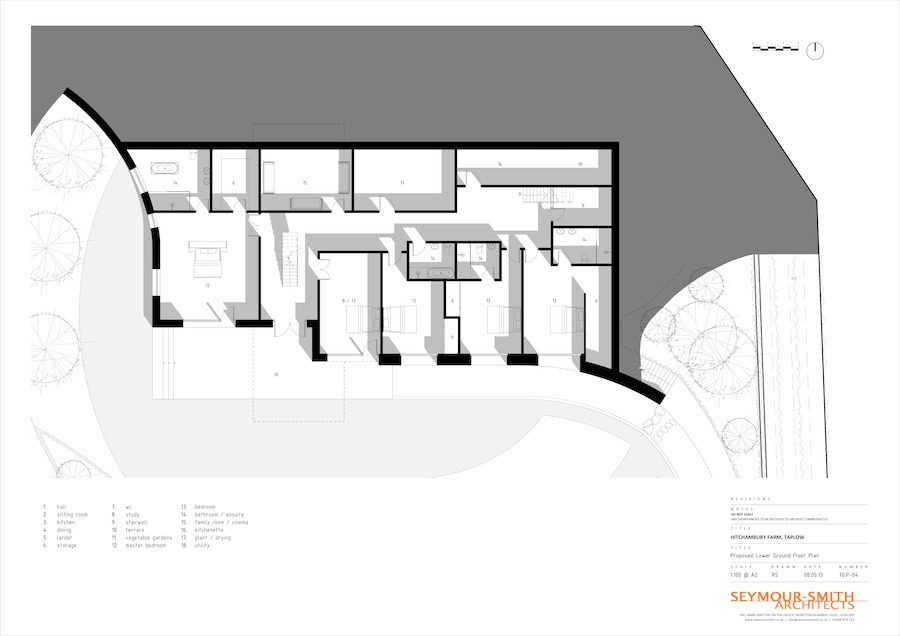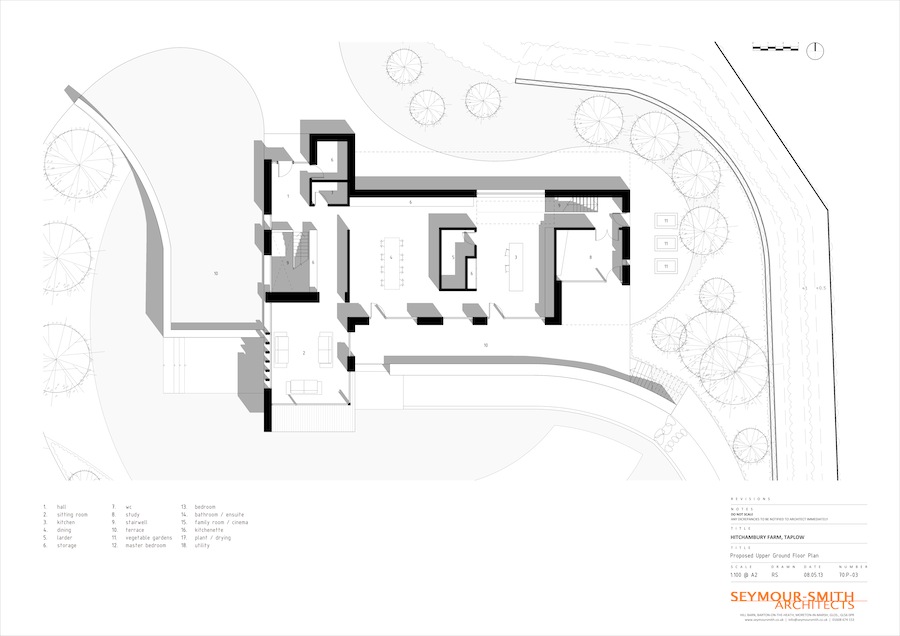 Last modified on Friday, 28 June 2013 14:46