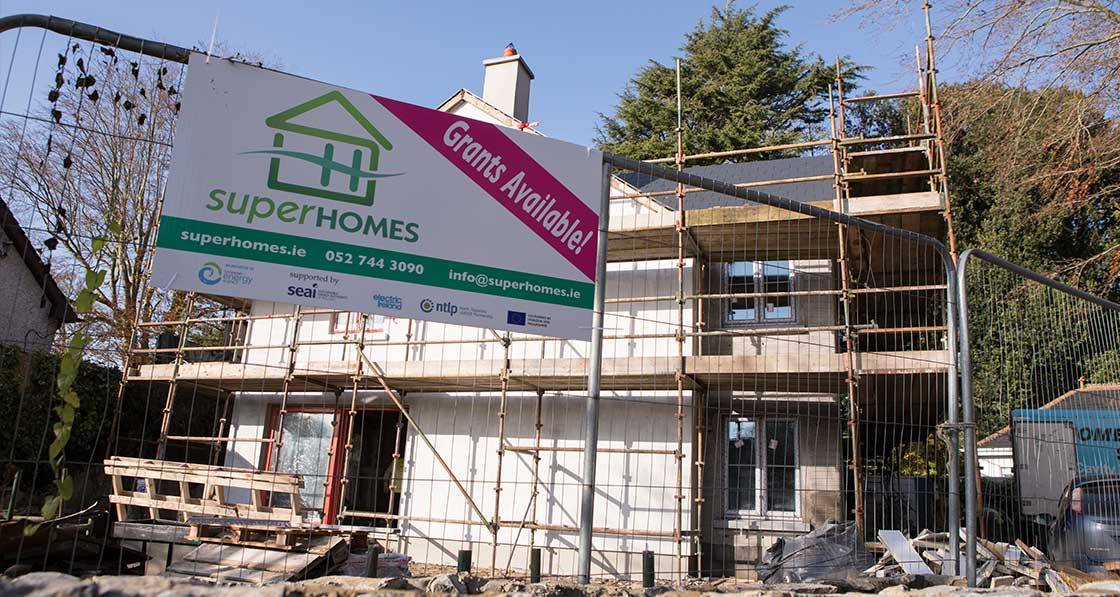 News Desk
SuperHomes to ramp up retrofit with new EU funding
Tipperary Energy Agency has secured significant new EU funding to further the development of its domestic retrofit programme, SuperHomes Ireland. The latest version of the scheme, dubbed 'SuperHomes 2030', is supported by the EU Horizon 2020 programme. The new programme will run for three years.
This article was originally published in issue 34 of Passive House Plus magazine. Want immediate access to all back issues and exclusive extra content? Click here to subscribe for as little as €10, or click here to receive the next issue free of charge
The main aim of SuperHomes 2030 is to support the scaling up of deep renovation in Ireland. It will build on the experience and track record of the SuperHomes Ireland programme, which has retrofitted hundreds of Irish homes since 2015, and will aim to address the financial and information barriers of retrofit for homeowners.
"The new programme for government will undoubtedly be focussing on how the carbon emissions from our homes can be substantially decreased," said Tipperary Energy Agency CEO Paul Kenny. "The Government's 2019 climate action plan outlines their objective for retrofitting 500,000 homes by 2030. Climate ambitions are easily written on paper. Delivering ten times the current retrofit activity will be hugely challenging. For these targets to be realised a significant investment is needed in the supply chain. With the commencement of SuperHomes 2030, supported by the EU, some of these steps can be taken in advance of the announcement of the national retrofit programme."
The new SuperHomes 2030 scheme was also welcomed by programme partners ESB. "Over the next decade, we will continue to transform our generation portfolio, cutting the carbon intensity of our generation mix by over two thirds," said ESB eHeat manager Brian Montayne. "This clean electricity, coupled with renewable technologies and energy efficiency measures, is the catalyst for deep decarbonisation of our built environment.
Participation in the SuperHomes 2030 Project offers us a timely opportunity to help stimulate scaling-up of residential energy renovation to meet the ambitions of the Government's climate action plan."
Lack of finance for homeowners is one of a wide spectrum of challenges to be addressed, and unlocking the finance barrier is a key objective of SuperHomes 2030. One of the project partners, the consultancy SustainabilityWorks, will focus exclusively on developing strategies to overcome the finance barrier for homeowners.
The other partners in the project are the European Heat Pump Association (EHPA) and Limerick Institute of Technology.
For more information www.superhomes.ie