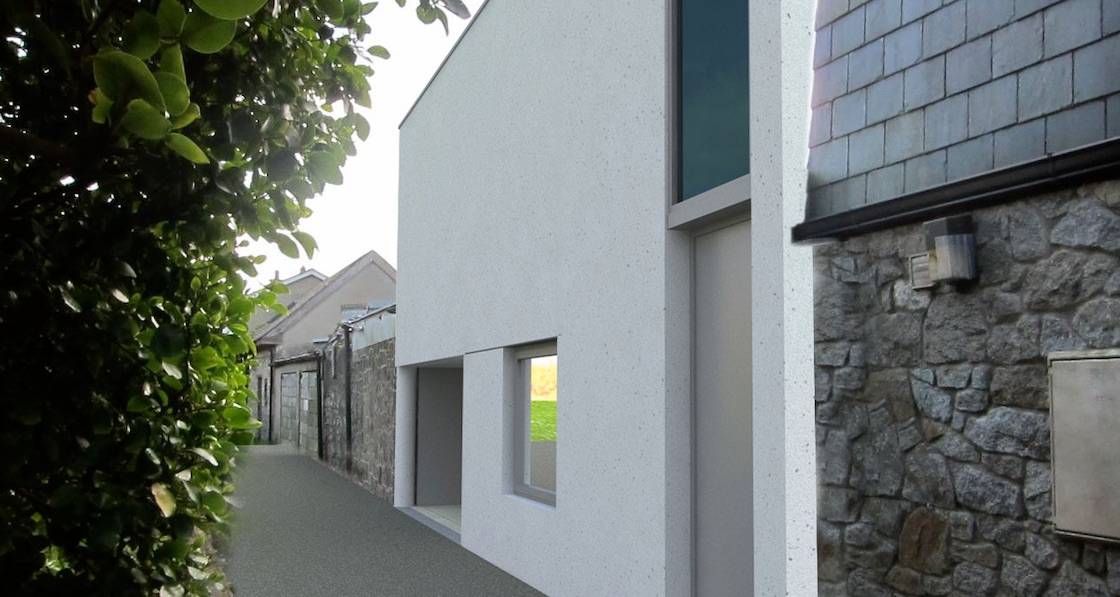 New property finance platform offers chance to invest in Dublin passive house
Property Bridges, a new "peer to peer" property investment company that aims to connect small-scale investors and local developers, has announced the launch of its first investment opportunity — a passive house project in Dublin.
Seeking to provide a new kind of property finance model in the midst of the housing crisis, the company will "aim to raise money for small developers, small construction companies and private companies looking to develop housing and match them with thousands of lenders from the ordinary citizens of Ireland".
The platform enables individuals to invest small sums, starting from just 500 euros, in construction projects. The first project to seeking investment on the platform is a two storey mews house (image above) in Sandycove Close, South Dublin, which will be built to the passive house plus standard and designed by architect and Passive House Plus columnist Mel Reynolds. The passive house plus standard is awarded to projects that first meet passive house levels of energy efficiency, and then generate a minimum of 60 kWh per metre square of floor area on site each year.
The project is currently seeking its first tranche of €250,000 of funding. According to Property Bridges, investment in the project offers an 8.5% rate of return and a clear exit strategy for investors. The second loan, set to be launched shortly, is to a developer in Kilkenny building six social housing units for the local county council.
"The peer to peer model allows regular people invest small amounts in their local SME businesses and make a good return on their investment while helping their community," says Property Bridges head of community Marc Rafferty.
Meanwhile Property Bridges chief executive David Jelly added: 'On returning to Ireland after several years living in London working in the finance industry, I realised how the peer to peer model could be a fantastic benefit to the Irish property landscape. The old property industry was an exclusive club which ordinary investors had little or no access to. With technology and the peer to peer model we can provide access and transparency to this once opaque market."
Last modified on Monday, 29 April 2019 14:02