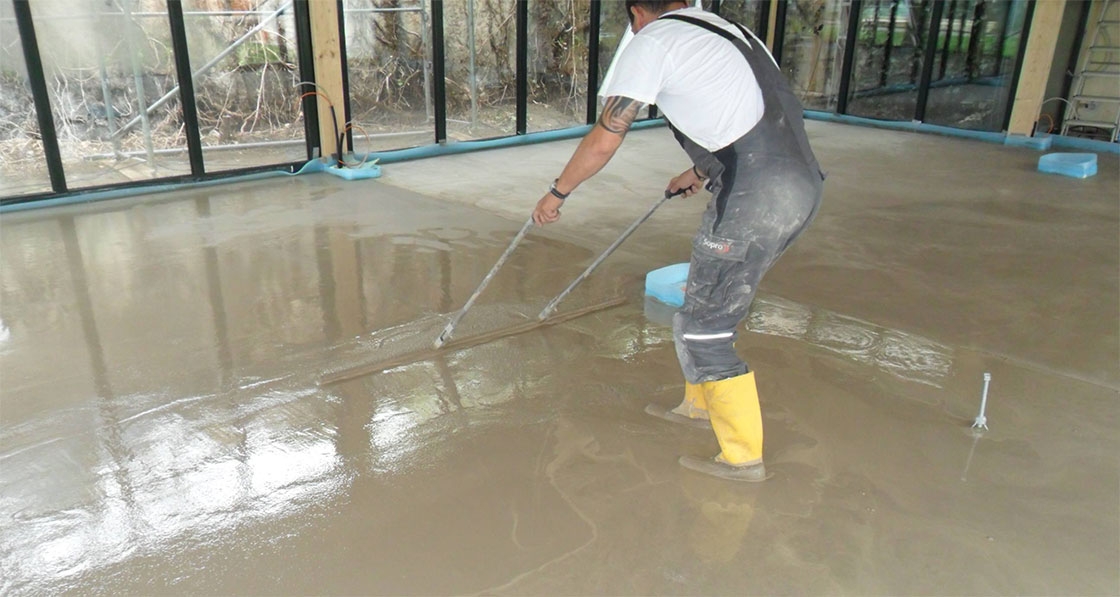 News Desk
Screed standards key to preventing failures, advise SMET
SMET Building Products has advised those specifying floor screed to avoid product failure, particularly in heated screeds, by ensuring their choice of products meets the right standards. "Historically, floor screed failures have regularly resulted from the interaction of heated screed constructions with a wide range of coverings. Failure by the contractor to check on residual moisture and consequent installation of coverings on an overly wet screed may have serious implications for the durability and longevity of the flooring," said Joris Smet of SMET Building Products.
The maximum permissible residual moisture (measured using CM tester) is 2% for cementitious screeds and 0.5% for calcium sulphate screeds, Smet said. He added that apart from measuring the residual moisture in the substrate, the contractor should also examine the commissioning report for the floor heating system and inspect the screed for possible cracking. The commissioning procedure serves to check the performance of the floor heating system and screed.
Heated screeds are a floating screed guided by BS 8204-1, BS 8204-7 or DIN 18560 Part 2, where the floating screed layer is installed over underfloor heating pipes. The screed serves to conduct the heat evenly across the floor surface, avoiding hot or cold spots. In order that heat propagates only in the required direction of the room to be heated or cooled, the elements are inserted above insulating panels.
Heated levelling screeds are generally laid in conjunction with proprietary underfloor heating systems as floating screeds over thermal insulation. The heating pipes or cables should be secured in position; their installation details should be provided by the manufacturer of the heating system. Cementitious levelling screeds should be laid at the thicknesses recommended in 6.4.3c of BS 8204-7 (75mm minimum or 65mm for domestic applications) unless otherwise specified by the manufacturer of the proprietary system. For information on SMET's range of innovative screed products, see www.smetbuildingproducts.com.
Last modified on Thursday, 23 August 2018 14:53