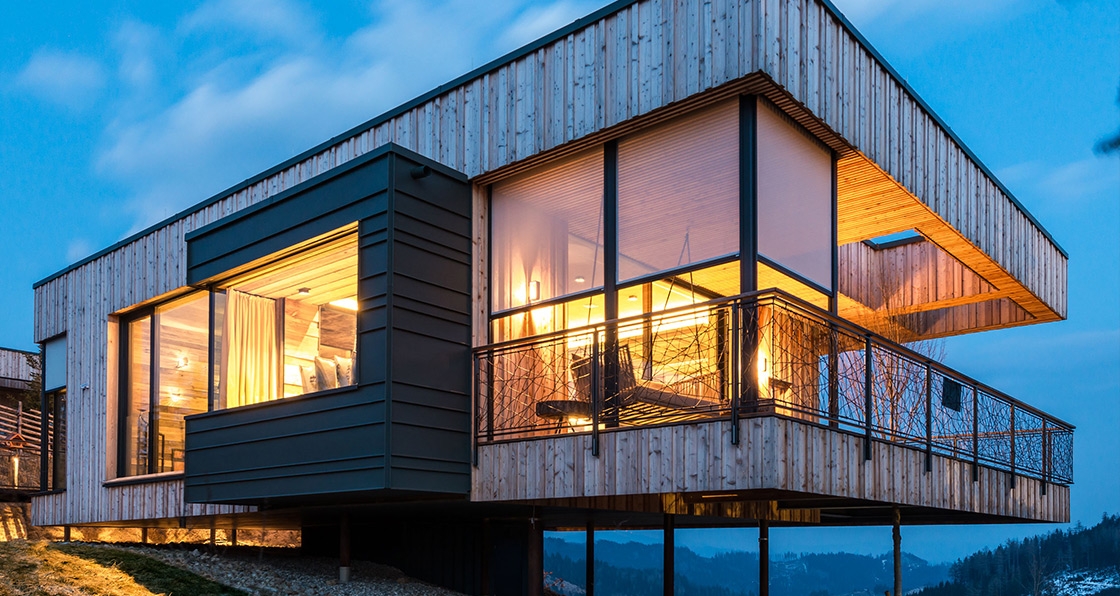 News Desk
Prevent overheating with D&M solar shades
Leading passive house design and product supplier Young Design Build has announced that it has become the Irish and UK agent for D&M solar shading, the leading German manufacturer of external shutter technology and blind solutions. Stephen Young of Young Design Build told Passive House Plus that D&M's systems are designed to prevent overheating in buildings with large expanses of glass.
This article was originally published in issue 17 of Passive House Plus magazine. Want immediate access to all back issues and exclusive extra content? Click here to subscribe for as little as €10, or click here to receive the next issue free of charge
Under the passive house design software, PHPP, a building can only be certified if it falls within acceptable overheating criteria, namely that internal temperatures must not rise over an average of 25C for more than 10% of the year. Many passive house designers, however, prefer to design buildings for even less overheating than this. Specifying the correct external blinds can allow architects to design passive houses with larger areas of glazing than would otherwise be acceptable.
"I see the system helping clients and architects who have large expanses of glazing which will cause overheating within the home, office or school. By adding the discreetly hidden Zipscreen external fabric blind within the building fabric it can reduce internal temperatures," Stephen Young said. "The major benefit is that when in the closed position you can still visually connect with the outdoor space." He added that the system is also retrofittable to existing buildings.
The system can also be integrated with home automation or building management systems — for example to open automatically in the morning and then close once the room reaches a desired temperature inside, helping to prevent overheating.
The D&M range of of Fehro solar shading solutions can be fitted with various roller shutters, venetian blinds or textile screens, as desired by the client.