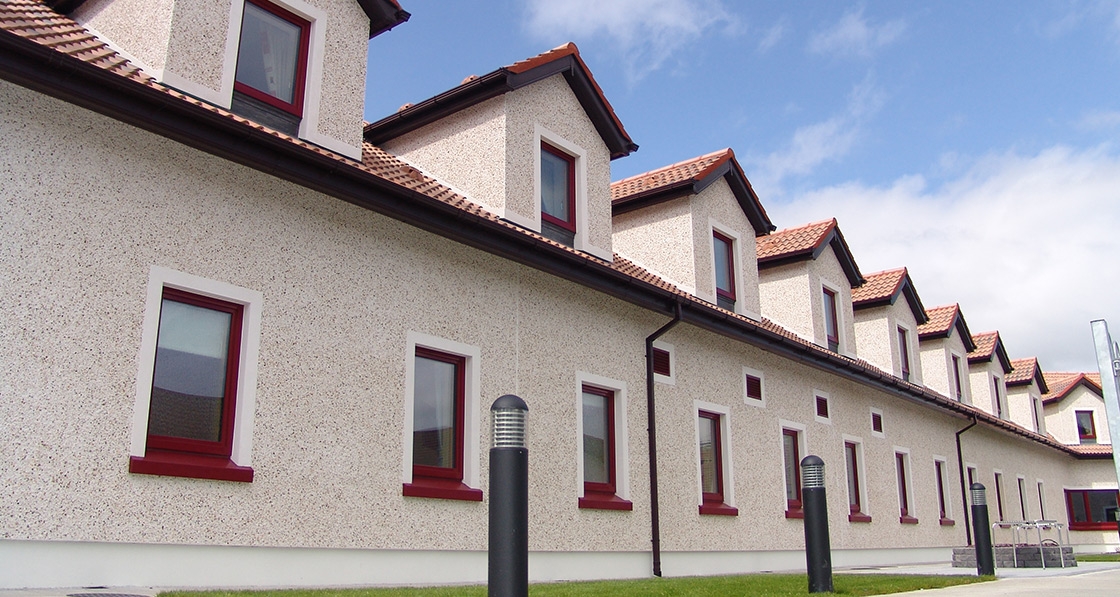 News desk
Harmon: upsurge in demand for uncertified passive windows
More buyers are opting for cheaper windows which meet or come close to passive house requirements rather than fully certified ones in a bid to keep costs down, according to Stephen Harmon of Harmon Vinduer.
With over 20 years experience in glazing and one of the first suppliers of passive house certified windows, Harmon Vinduer embraced the standard early on. It was involved in building the first passive house primary school in Moynalty, Co Meath, and the awardwinning certified passive Glenashling nursing home in Celbridge, Co Kildare.
While the Passive house Institute recommends the use of passive house certified windows, it has always permitted uncertified windows too, provided they meet the same thermal performance requirements. Harmon says it's common for customers to ask for windows that are near-passive or uncertified, which may cost less.
He says this has led to people "using passive house principles, but not going for certification", while cautioning that in a costdriven market, quality can suffer.
"Flexibility on the need for passive house certified products is a good move as sensible cost savings can be made, but there is also a risk that companies are supplying products of bad quality or durability… which tick the passive house box but don't last."
Harmon, who started out supplying pine and mahogany windows before setting up Harmon Vinduer in 2002 and moving into passive alu-wood products is now an agent for Danish glazing giant Velfac.
Price was less of an issue before the recession, but today buyers take a much more sensible approach that combines a search for quality and style but at a reasonable price, he said.
"People are no longer looking at PVC as much; what they're looking for is the visual impact of windows on their house along with how good the insulation is and the warranty."
And while some clients still insist on the cheapest possible windows, most of Harmon's work is "coming at the moment from architects who know us and know our longevity in the industry. We're still here, and the reason we're still here is because we don't do things for today and tomorrow. We do things for next year and ten years time and beyond."
Harmon Vinduer and sister company Harmon Windows caters for both the commercial and domestic markets and aims always to be "super competitive" on price, he said.