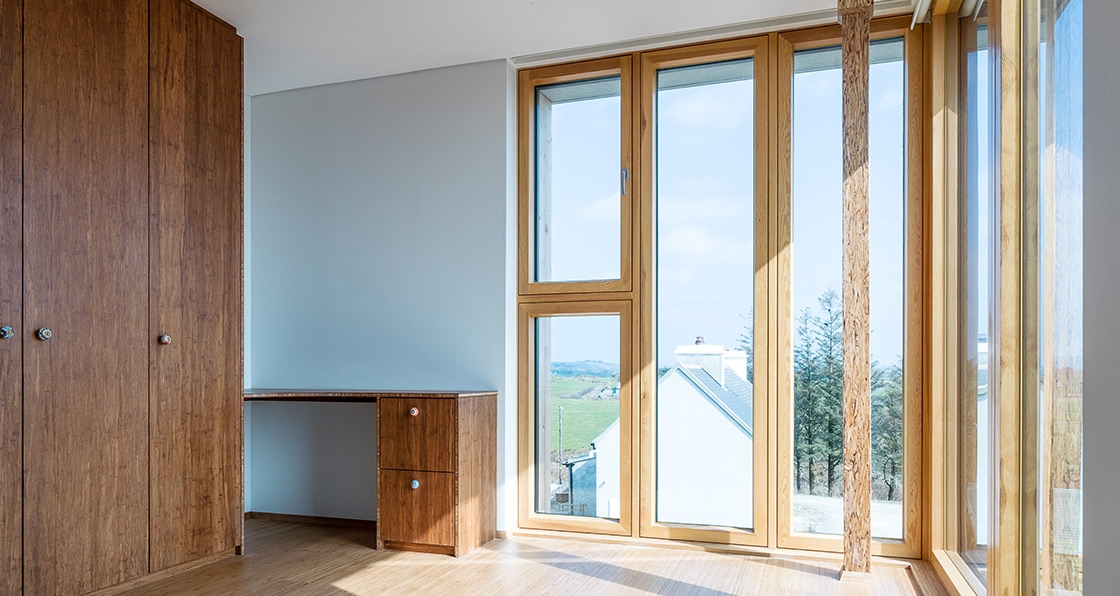 Photo: Gabrielle Morehead

News desk
Bambeau ecological bamboo products come to Ireland
The Bambeau range of ecological and sustainable bamboo flooring, panelling and veneer solutions is now available in Ireland. The company offers a wide range of attractive, ecologically friendly and sustainably produced materials.
This article was originally published in issue 17 of Passive House Plus magazine. Want immediate access to all back issues and exclusive extra content? Click here to subscribe for as little as €10, or click here to receive the next issue free of charge
Bamboo is technically a "giant grass" that grows and regenerates quickly once harvested, making it a particularly sustainable material. It matures at five years to form a material that is classified as wood, being composed of mostly cellulose and lignin.
The Bambeau company has been manufacturing its products to German specifications in China, where the raw material thrives, since 1994. The company's range is produced from the species Phyllostachys Pubescens, which grows on average 30cm a day and produces several times the quantity of biomass compared to traditional hardwoods and softwoods.
Bamboo is continuously harvested at 5 years of age from fast-growing plantations so there is no need for clear felling or replanting. Every year 20% of bamboo culms can be harvested. Because the plant grows so quickly, it also captures a massive amount of carbon dioxide from the atmosphere during its life cycle.
Bambeau's FSC certified range features a huge variety of products and finishes from 50mm thick, 3,100mm x 700mm boards to 0.8mm veneers. The company stated that its boards and composite materials are made from 100% bamboo, whereas in the decking it is combined with ecologically friendly resins to give lifetime maintenance-free wear. The company claim Bambeau products are cost effective compared with quality hardwood materials and also offer a hard durable finish that is equal to or stronger than oak.
As a material, bamboo offers high resistance to tension, pressure and bending as well as extreme hardness.
For more information on Bambeau products – including detailed technical information, such as thermal conductivity/resistance figures, see www.bambeau.com, while for sales enquiries in Ireland contact This email address is being protected from spambots. You need JavaScript enabled to view it..