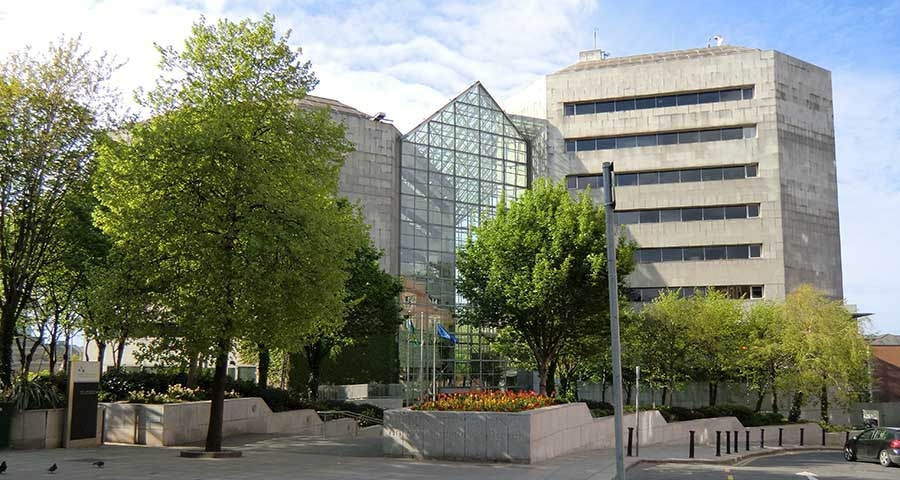 Dublin goes passive: city set to make passive house mandatory
Dublin City Council has passed a motion so that new buildings in the city must be constructed to the passive house standard. The measure was agreed at a council meeting on Tuesday to discuss the drafting of the new Dublin City Development Plan for 2016-2022.
The wording of the motion, which had been prepared by Passive House Plus and was proposed by the Green Party group of councillors, states that: "Unless exceptional circumstances apply, the council will require new buildings to reach the passive house standard or equivalent, with the exception of buildings that are exempted from BER ratings as defined by SEAI. By equivalent we mean approaches supported by robust evidence (such as monitoring studies) to demonstrate their efficacy, with particular regard to indoor air quality, energy performance, and the prevention of surface/interstitial condensation."
The policy will now be included in a draft of the development plan due to be brought before the council in July, before a public consultation period begins in September.
The move follows Dún Laoghaire-Rathdown's proposal to make passive house mandatory in its draft count development plan for 2016-2022, which is out to public consultation till Monday 11 May.
Click here for a Q&A article on the implications of making passive house mandatory.
Making a submission
Click here to view information on the draft Dún Laoghaire-Rathdown County Development Plan, including how to make an online submission. It's not just constituents who can make submissions - anyone can, whether based in Ireland or further afield. So please encourage your colleagues, friends and family members, whether here or overseas to make submissions.
Passive house is mentioned in two chapters of the draft county development plan. Click here for the chapter including the main reference (on p139)
And here for the chapter that includes a definition of passive house (on p215)
Last modified on Wednesday, 06 May 2015 22:49