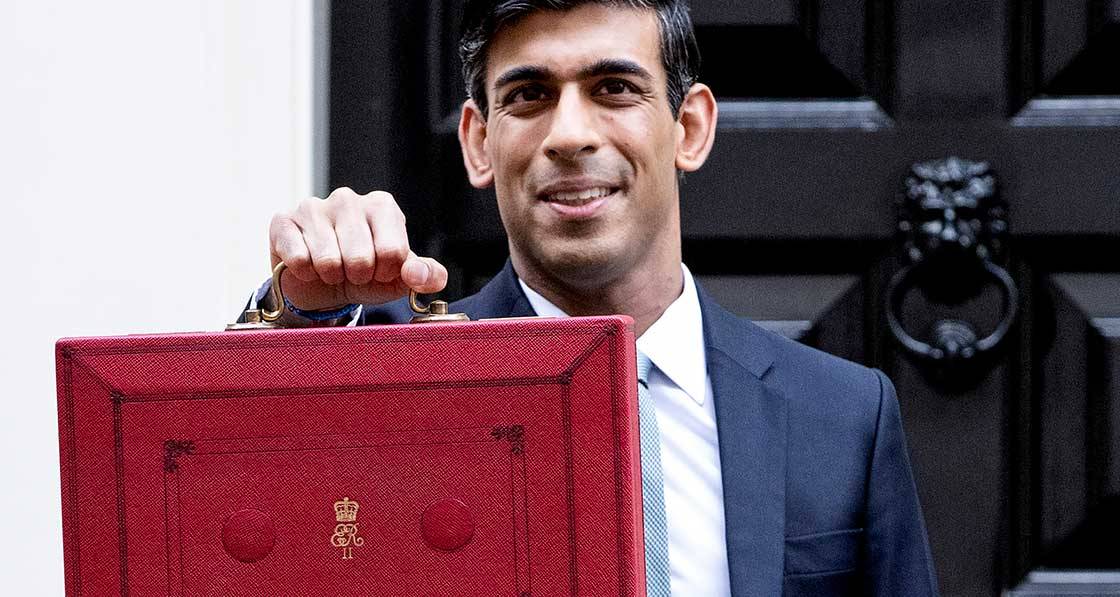 News Desk
Green groups critical of latest budget
Leading environmental and green building charities have criticised the government's lack of ambition on retrofit, upskilling and a green economic recovery in its latest budget.
This article was originally published in issue 37 of Passive House Plus magazine. Want immediate access to all back issues and exclusive extra content? Click here to subscribe for as little as €10, or click here to receive the next issue free of charge
"With just eight months until the UK hosts COP26 in Glasgow, this was a missed chance for global green leadership," Harriet Lamb, chief executive of Ashden, the UK-based climate charity, said in response to the budget, which was announced by chancellor Rishi Sunak on 3 March.
"Where was the plan to retrofit our cold, old homes – or our public buildings such as schools where young people are crying out for climate action? There was not a squeak about the Green Homes Grant which has struggled because we do not have the people trained in the right skills and government is not offering long term certainty to companies.
"We have 96,000 gas engineers but just 750 accredited heat pump engineers and only 500 retrofit coordinators; and only 5 out of 200 FE colleges offer dedicated courses in renewable energy. This was the moment to score the twin goals of creating jobs and laying the foundations of the green economy – and the chancellor missed it."
The UK Green Building Council (UKGBC) echoed these sentiments, especially regarding the uncertainly over the Green Homes scheme. "We are still none the wiser about the fate of the Green Homes Grant scheme, which just a few short months ago the Chancellor told us would support over 100,000 jobs in green construction up and down the country," said chief executive Julie Hirigoyen. "UKGBC, together with many others in our industry, have strongly advocated that the £1.4bn of unspent funding be rolled over to 2021/22, but today's budget leaves both industry and householders still in the dark.
"Beyond the opportunities for green investment offered by the Infrastructure Bank and new green gilt and retail savings product, this budget appears to ignore the huge part that greening our buildings can play in delivering our post-Covid economic recovery. Tackling carbon emissions from buildings – particularly the existing housing stock – is not easy, but we cannot afford to duck the challenge any longer.
"The chancellor's 'investment-led' green recovery should not ignore the voice of the industry calling for a national retrofit strategy to unlock vital green jobs across the whole country."