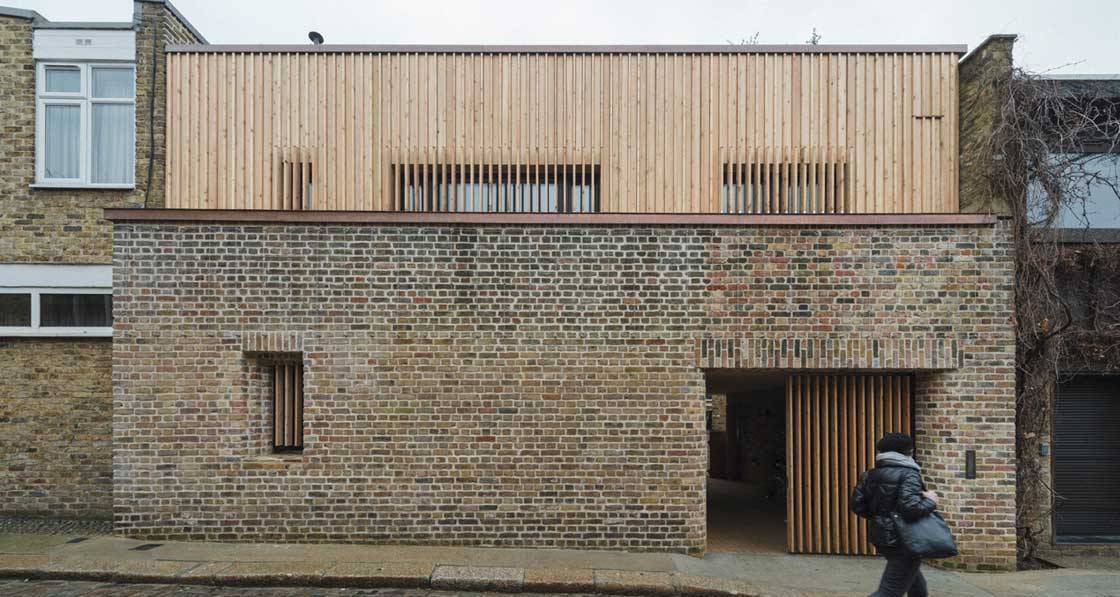 News Desk
Max Fordham House verified as UK's first net zero carbon home
Max Fordham House in North London has become the first residential building in the UK to be verified as net zero carbon. Located in the London Borough of Camden, this certified passive house was designed for, and lived in by, the late legendary engineer Max Fordham.
This article was originally published in issue 41 of Passive House Plus magazine. Want immediate access to all back issues and exclusive extra content? Click here to subscribe for as little as €10, or click here to receive the next issue free of charge
Max Fordham House achieved net zero carbon for both operational and construction carbon. Operational verification is based on assessing a year's actual in-use energy data, while construction verification is based on assessing the emissions associated with the buildings' materials. The achievement was made in line with the UK Green Building Council's net zero carbon buildings framework.
The RIBA award-winning house was designed by the engineering firm Max Fordham LLP in collaboration with bere:architects and Price & Myers, and built by Bow Tie Construction. Max Fordham himself was an integral member of the design team.
"My Dad loved living in this amazing house. It's incredible how it needs almost zero heating," said Finn Fordham, Max Fordham's youngest son. "And it's lovely to imagine how he would chuckle and beam at the news of another accolade, now awarded beyond the end of a lifetime. That lifetime was one devoted to beautiful design and engineering. Part of its legacy should be that the principle behind the house is emulated around the world."
To minimise carbon emissions during construction, concrete with low carbon cement replacement was used alongside many natural materials such as timber for the roof structure, window frames, and façade; internal insulation made of wood fibre; and flooring made from cork.
To achieve net zero carbon for the emissions created during construction, an investment in offsetting schemes was made at the voluntary cost of £70 per tonne. This is far higher than the market rate but is recommended by UKGBC and the Treasury to accelerate funding and incentivise reducing emissions first.
"Achieving net zero carbon in both construction and in operational energy using UKGBC's framework is not just an industry first for a residential property but for any built asset, making this a truly pioneering project," said Yetunde Abdul, head of climate action at UKGBC.
Retrofit awards
Meanwhile, Bow Tie Construction, builders of the Max Fordham House, also picked up the award for retrofit installer of the year at this year's Retrofit Academy Awards. The company has extensive experience with passive house and low energy retrofit in the London area.
"The team at Bow Tie Construction demonstrated fantastic attention to detail and quality that is scalable, with an emphasis on the quality of living for their clients," said the Retrofit Academy. "The judges' also commented that it was great to see a new SME contractor bringing a high-quality whole house deep retrofit experience to the social housing sector that can be scaled up."
Other winners at the awards, which were held at Futurebuild in London on 1 March, included Renfrewshire Council for social landlord of the year, Jarrod Green for retrofit assessor, the Northern Ireland Housing Executive for small retrofit project, Melius Homes for large retrofit project, and Barbara Lantschner for retrofit rising star.
You can read our original profile on the Max Fordham house here.