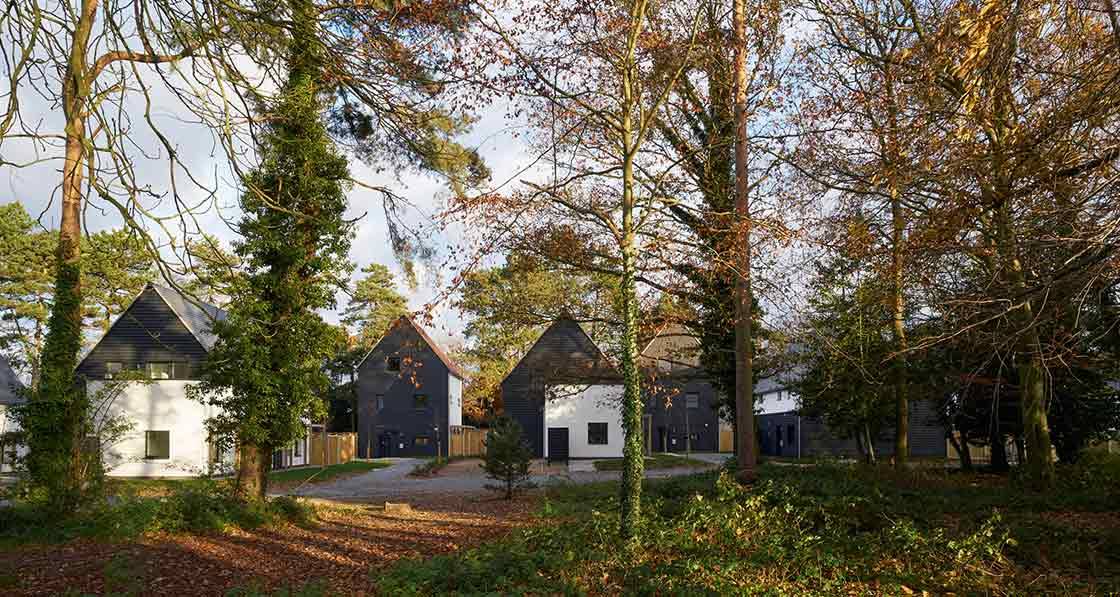 Previous UK Passivhaus Awards winners include Hamson Barron Smith's Carrowbreck Meadow, a 14-unit mixed tenure scheme in Norfolk, which won in the large residential category in 2018.

News Desk
Passivhaus Awards open for entries
The 2020 UK Passivhaus Awards are now open for entries. The awards will celebrate the best certified passive house projects from across the UK.
This article was originally published in issue 33 of Passive House Plus magazine. Want immediate access to all back issues and exclusive extra content? Click here to subscribe for as little as €10, or click here to receive the next issue free of charge
"We're looking for groundbreaking schemes that will prove the [passive house] standard can tackle the climate crisis and create healthy environments. We want projects that not only have ambitious architectural ambition, but also impeccable performance credentials to prove it," read a statement from organisers the Passivhaus Trust.
The awards are open in three categories: small residential, large residential, and non-domestic. The small residential award is sponsored by Ecology Building Society. "Ecology supports UK projects that enhance the quality of housing and have a positive impact on the environment. Our sustainable mortgages incentivise the most energy-efficient properties such as those built to the passive house or Enerphit standards," read a statement from Ecology.
"We anticipate another exciting range of entries this year, showcasing the latest innovation and design diversity that can deliver passive house, encouraging many others to adopt the standard. It's always inspiring to see Ecology borrowers achieve success at these awards, which always receives a very high standard of entries."
Sponsorship opportunities are still available for the other categories. For more information see www.passivhaustrust.org.uk