News desk
Energy event to show Ireland's green economy in action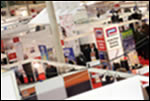 150 Irish and international exhibitors and over 4000 Irish energy professionals are expected to descend on Dublin's RDS on 29 and 30 April at the
Energy Show
, according to Sustainable Energy Ireland.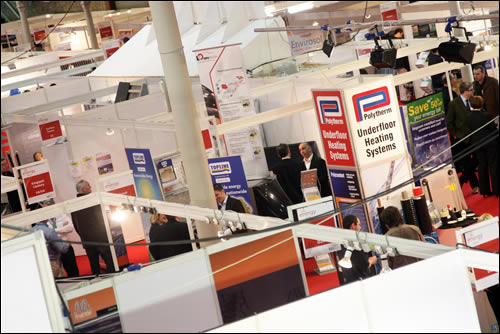 150 Irish and international exhibitors and over 4000 Irish energy professionals are expected to descend on Dublin's RDS on 29 and 30 April at the Energy Show, according to Sustainable Energy Ireland.

The annual two day trade exhibition is organised by SEI for the purposes of encouraging trade and networking between businesses and professionals in the sector as well as the sharing of expertise, new thinking and innovation in the areas of energy efficiency and renewable technologies. According to Professor J Owen Lewis, chief Executive of SEI: "The show is a very tangible demonstration of Ireland's 'green economy' in action."

Professor Lewis explained: "The government is now firmly focused on Ireland's potential for economic recovery and job creation through the development of our sustainable energy sector. Recent government initiatives like the introduction of the Accelerated Capital Allowance scheme and the Home Energy Saving scheme, both of which will create important enterprise and employment growth are examples of this. While the Energy Show is an important opportunity for the development of trade between exhibitors and professionals, innovative ideas and
technologies are often first discussed at important forums such as the Energy Show."

Attendees at this year's show can learn about how to reduce their own energy costs and see how the latest sustainable energy technologies on the market can benefit their business. In addition to the trade exhibition, a special seminar programme will also take place with topics including the move towards zero carbon buildings and opportunities which exist in emerging renewable technologies. Best practice case studies from Ireland and abroad will also be presented.

This year's show will include a special feature exhibition of electric vehicle options for businesses. Fleet owners and operators can view the latest models available in the market from large trucks, to cargo vans, and cars. Professor Lewis continued; "Under recently announced government targets, 10 per cent of all road vehicles will be electric by 2020. While new technologies will
inevitably contribute to these targets being met, vehicles, including many commercial class vehicles are already available in Ireland and can be charged from conventional electricity points. Research has indicated that businesses, particularly urban based fleet operators, are ideally placed to trial existing electric vehicle models while Ireland's compact urban centres also constitute suitably sized test environments.

The Energy Show commences at 8:30 am on Wednesday 29th of April and runs for two days. To view a PDF of exhibitors at the show click here.
Last modified on Thursday, 28 May 2009 11:28