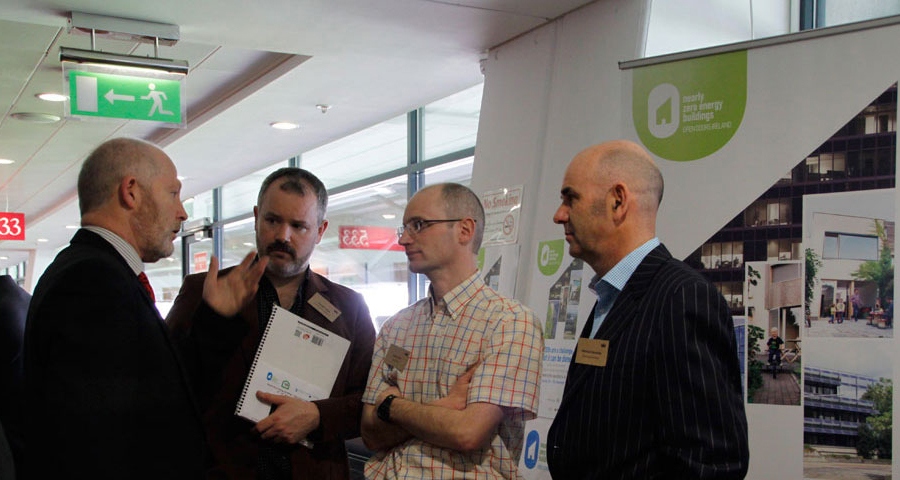 Better Building to mix green architecture, policy debate & networking
The Better Building Conference returns for a 3rd year on 9 April at Croke Park Dublin with a genuinely exciting line up of inspiring case studies of future innovations and essential information on the new building control regulations. This full day conference is packed with presentations and panel discussions in three parallel streams and has plenty of important networking opportunities. Don't miss out on what has genuinely become one of the key events in Ireland's construction calendar. Click here to view the full programme, and click here to register now.
This year's keynote speaker is Engineer Kevin Hydes, CEO and founder of Integral Group, former chair of both US and World Green Building Council. Hydes will discuss the revolutionary engineering that now makes zero energy and restorative building possible. He has worked on diverse projects such as the retrofit of the Empire State Building and over 25 LEED certified buildings including net zero energy projects.
Chris Rogers of Point 32, the development partner of the Bullit Centre -- named Sustainable Building of the Year by World Architecture News -- will demonstrate that restorative buildings are possible today. The five storey Bullit Centre is the first large commercial building to meet the Living Building Challenge. It uses no more energy that it produces, uses no more water than it can catch and has zero sewage outfall. Located in one of the US's cloudiest locations. It is powered by the sun.
A surprisingly large percent of our building stock is of historical or cultural value, which demands a different approach to retrofit. With leading edge case studies and research from Historic Scotland, the European 3 enclut FP7 project and a Dublin City Council project to analyse typical pre-1945 properties, the session should inform and inspire in equal measure.
With the Irish construction industry still digesting the recently enacted Building Control Regulations, delegates will hear how professionals and contractors can cope with the increased responsibility and ensure no sleepless nights. Another major point of discussion will be the long term strategy for retrofit of the building stock to achieve dramatic reductions in energy use required to be submitted to the European Commission by government by the end of April. Following an interview with energy minister Pat Rabbitte there will be a chance to debate these issues at the Big Better Building debate chaired by RTE's John Bowman. This gives an opportunity for participants to put their questions and give their opinions.
Better Building is organised by Cultivate, Irish Services, IGBC and Enterprise Ireland in association with EcoCem, the low carbon cement provider.
Last modified on Tuesday, 15 April 2014 15:59